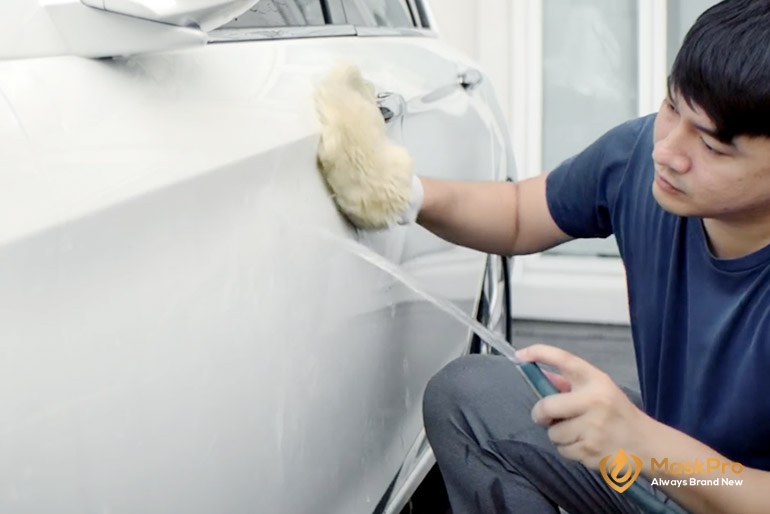 Why It's Important to Maintain Your Nano Ceramic Coated Cars
Nano ceramic coating is slowly gaining popularity among car owners. In fact, people are starting to drop their regular routine of taking their cars to waxing and starting to move on to the latest technology of nano ceramic coating.
People attest how shiny and brand new looking their cars come out after the application of coating. They've also seen how durable the surface of the car becomes, that it seems to be scratch resistant.
While all these benefits may be great, there is a misconception people have on nano ceramic coated cars. Some people think that once their cars are coated there's no need to go to the lengths of maintenance. They couldn't be more wrong. Maintenance is an important part of extending the lifespan of the coating.
Here are a couple of tips on how to maintain the ceramic coating of your car.
1. Be diligent in washing your car at least twice a week or whenever necessary.
Dirt can build up on your car overtime. This happens whether your car is kept under a car cover or a garage. When this happens certain contaminants may pass through the coating layers and damage the topmost coating layer which has the highest grade of hydrophobic effect. When these contaminants damage this layer, the car's surface may lose its hydrophobic property.
2. Use the Rinseless Wash or Two-Bucket Method.
Keeping the surface of a car clean is important in maintaining the gloss and shine of nano ceramic coated cars. Most people find washing as tedious and messy. This makes the rinseless car wash the perfect alternative. All one has to do is dip a microfiber bone sponge in a bucket of water that's mixed with the rinse less solution, and start cleaning the surface of the car one panel at a time. After application of the solution, the next step is to wipe it off gently using a microfiber towel. Note that a grit guard insert is also a recommended tool for this method.
For dirtier surface, the two-bucket method is the recommended technique. The two-bucket method, as the name suggests, is just using two buckets when washing off the dirt on the surface of the car. The first bucket contains water and solution and is used to soak the wash mitt. The second bucket contains water and grit guard and is used to clean off dirt from the mitt.
People prefer these two types of cleaning a car's surface because they're economical methods – they save on water, and because they're easy to do.
3. Refrain from washing your car under direct sunlight.
A lot of people think that it's alright to wash their cars under the heat of the sun. They might think that the sun might help in easily drying out the water from the surface. This is a terrible idea. Nano ceramic coated cars are already hydrophobic. This means that water and soap or any solution would easily slide off of the surface. When the car is washed under direct sunlight the process of drying is accelerated. And this might cause soap residue to stick to the coating.
The best time to wash a nano ceramic coated car is at daybreak or during sunset.
The Importance of Maintenance
Nano ceramic coating provides your car with that extra gloss and durability that you desire. It's true that it gives the surface hydrophobic and scratch-resistant properties, but we must keep in mind that this doesn't mean that nano ceramic coating makes the car's surface invincible. It has to be maintained.
Over time your car will lose its hydrophobic effect without proper care. When this happens, water and mud won't easily slide off of the surface as it used to. This is why it's important to take your cars to MaskPro outlet for your 6 months periodic maintenance so that proper care can be given to your car before the hydrophobic property wears off.
At MaskPro, we provide our customers with free maintenance once every six months so long as the warranty is in effect. That means an additional layer of coating is applied to maintain the hydrophobic property of the surface. You won't have to worry about maintenance at all.
Reach out to us for a glossier and brand new looking car and get that free quote today.
Popular posts
We've been trusted by many customers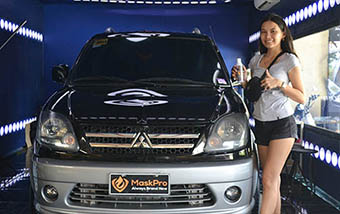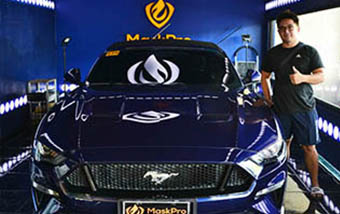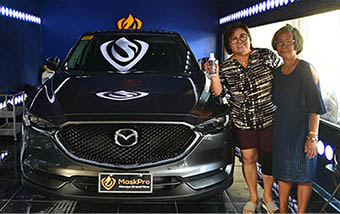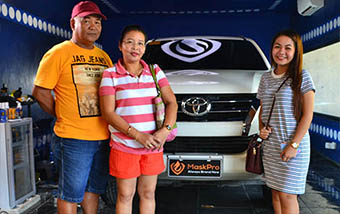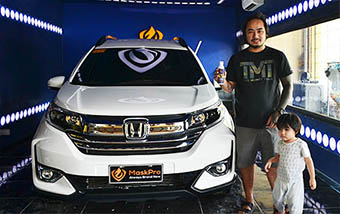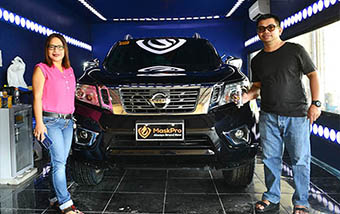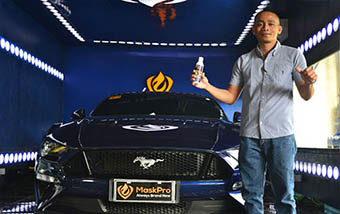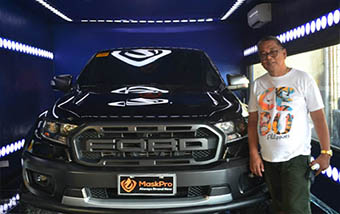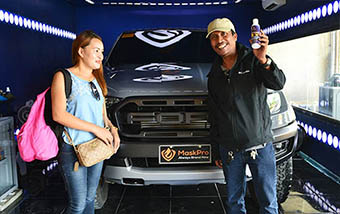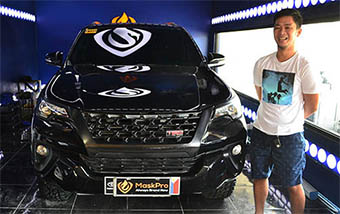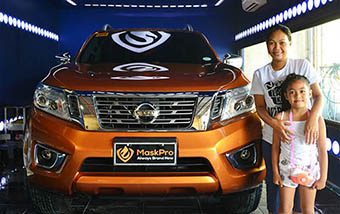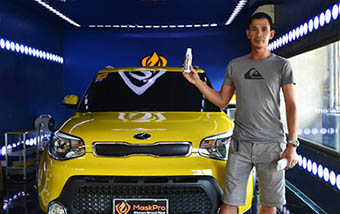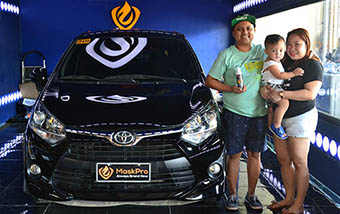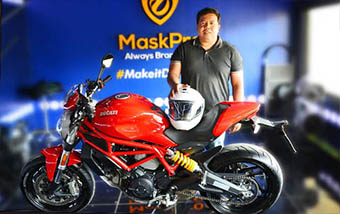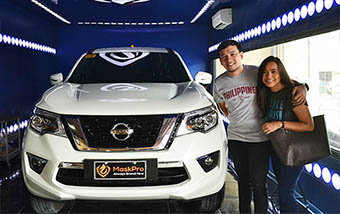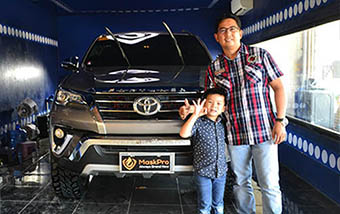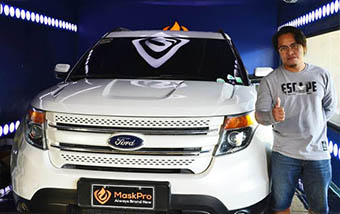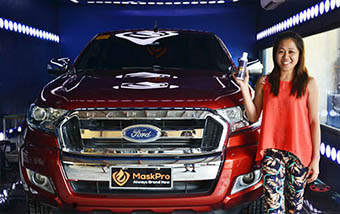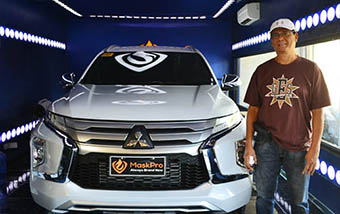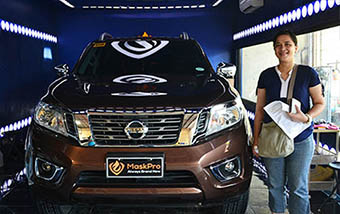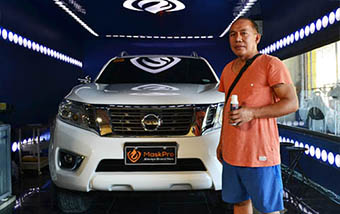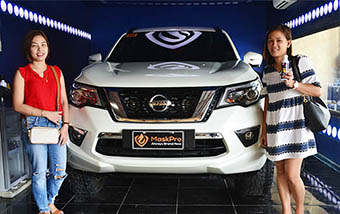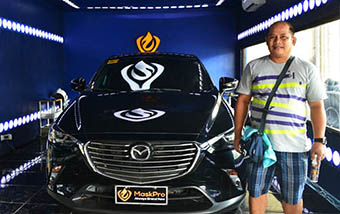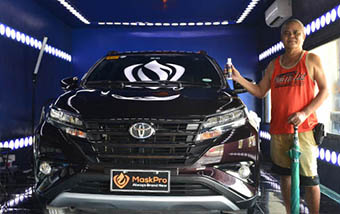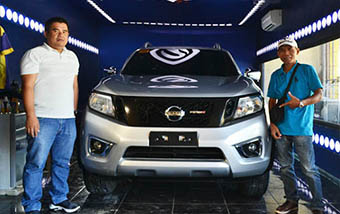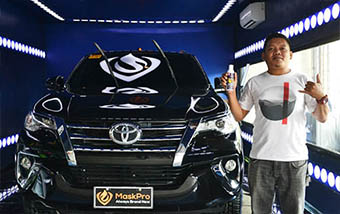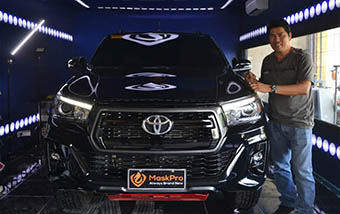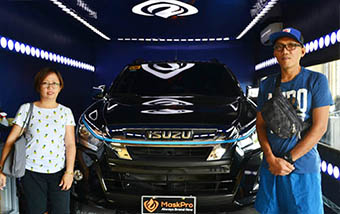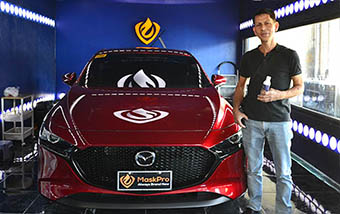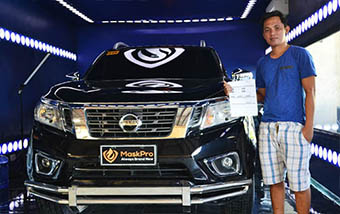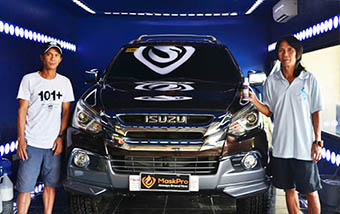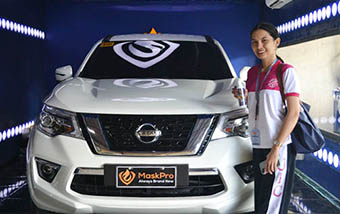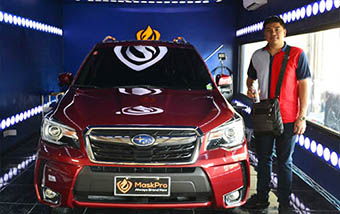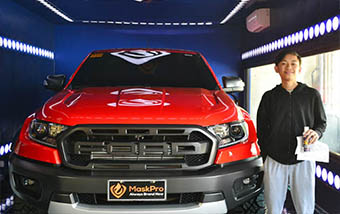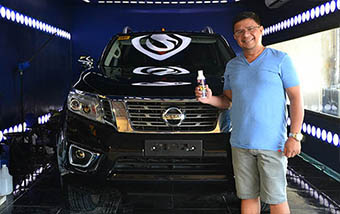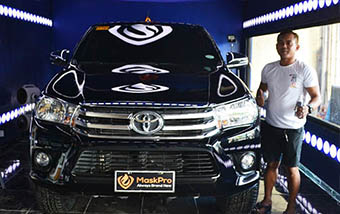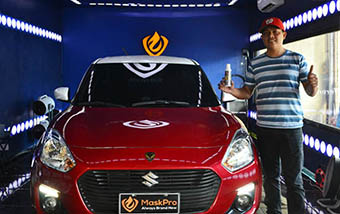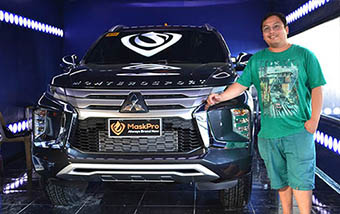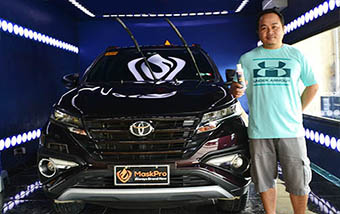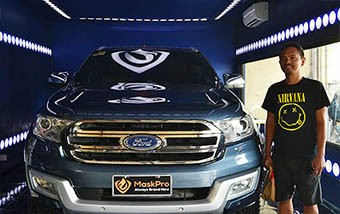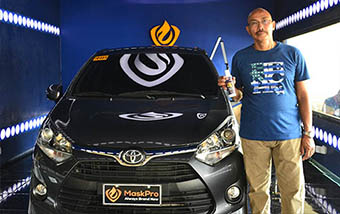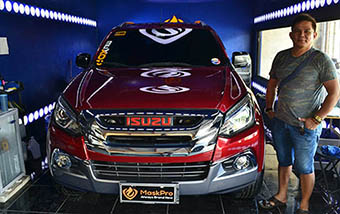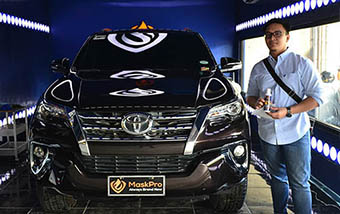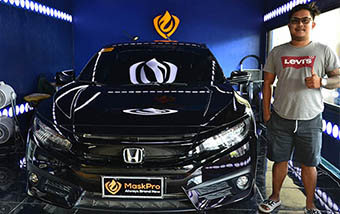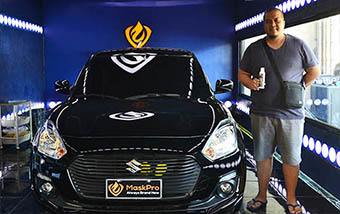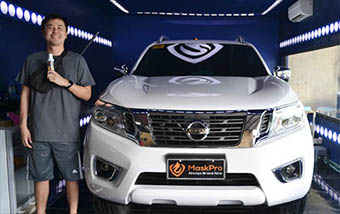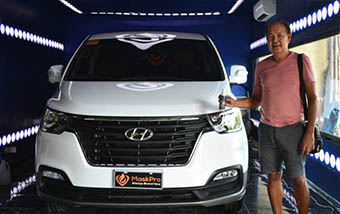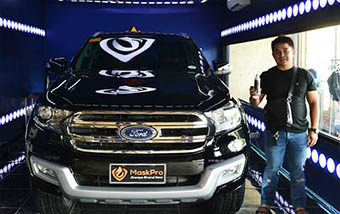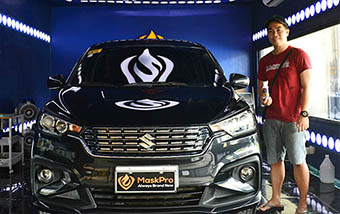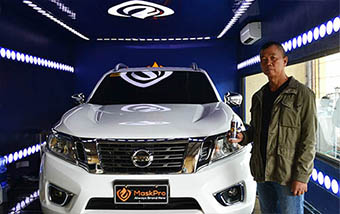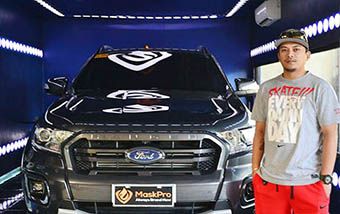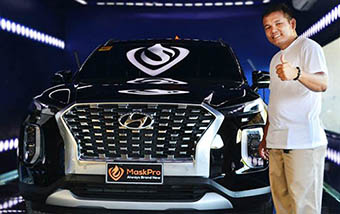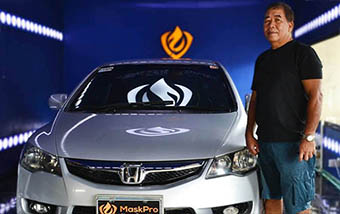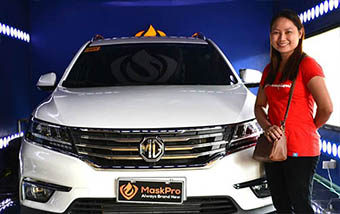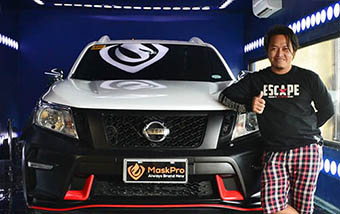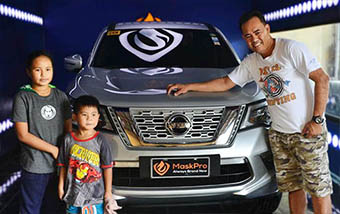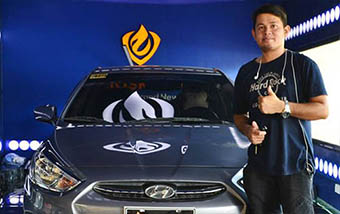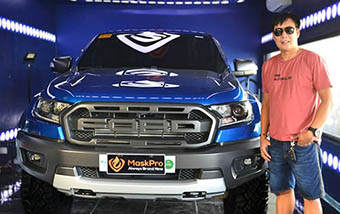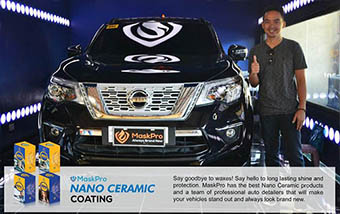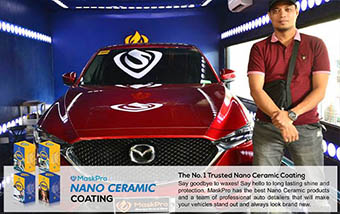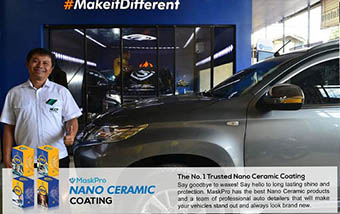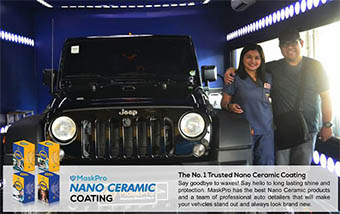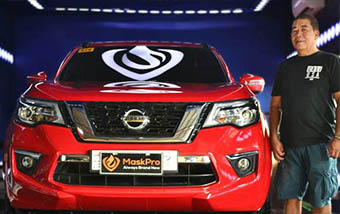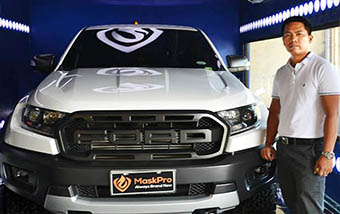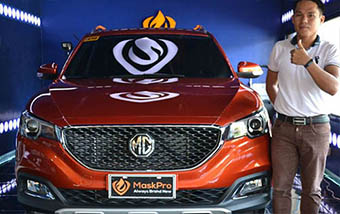 Maskpro_Nano_Ceramic_Satisfied_Customers_340x214_23.2
Maskpro_Nano_Ceramic_Satisfied_Customers_340x214_40.2
Maskpro_Nano_Ceramic_Satisfied_Customers_340x214_11.2
Maskpro_Nano_Ceramic_Satisfied_Customers_340x214_7.2
Maskpro_Nano_Ceramic_Satisfied_Customers_340x214_24.2
Maskpro_Nano_Ceramic_Satisfied_Customers_340x214_10.2
Maskpro_Nano_Ceramic_Satisfied_Customers_340x214_15.2
Maskpro_Nano_Ceramic_Satisfied_Customers_340x214_2.2
Maskpro_Nano_Ceramic_Satisfied_Customers_340x214_3.2
Maskpro_Nano_Ceramic_Satisfied_Customers_340x214_49.2
Maskpro_Nano_Ceramic_Satisfied_Customers_340x214_4.2
Maskpro_Nano_Ceramic_Satisfied_Customers_340x214_31.2
Maskpro_Nano_Ceramic_Satisfied_Customers_340x214_25.2
Maskpro_Nano_Ceramic_Satisfied_Customers_340x214_51
Maskpro_Nano_Ceramic_Satisfied_Customers_340x214_18.2
Maskpro_Nano_Ceramic_Satisfied_Customers_340x214_8.2
Maskpro_Nano_Ceramic_Satisfied_Customers_340x214_52
Maskpro_Nano_Ceramic_Satisfied_Customers_340x214_20.2
Maskpro_Nano_Ceramic_Satisfied_Customers_340x214_1.2
Maskpro_Nano_Ceramic_Satisfied_Customers_340x214_12.2
Maskpro_Nano_Ceramic_Satisfied_Customers_340x214_13.2
Maskpro_Nano_Ceramic_Satisfied_Customers_340x214_21.2
Maskpro_Nano_Ceramic_Satisfied_Customers_340x214_5.2
Maskpro_Nano_Ceramic_Satisfied_Customers_340x214_6.2
Maskpro_Nano_Ceramic_Satisfied_Customers_340x214_27.2
Maskpro_Nano_Ceramic_Satisfied_Customers_340x214_9.2
Maskpro_Nano_Ceramic_Satisfied_Customers_340x214_14.2
Maskpro_Nano_Ceramic_Satisfied_Customers_340x214_39.2
Maskpro_Nano_Ceramic_Satisfied_Customers_340x214_16.2
Maskpro_Nano_Ceramic_Satisfied_Customers_340x214_17.2
Maskpro_Nano_Ceramic_Satisfied_Customers_340x214_19.2
Maskpro_Nano_Ceramic_Satisfied_Customers_340x214_22.2
Maskpro_Nano_Ceramic_Satisfied_Customers_340x214_26.2
Maskpro_Nano_Ceramic_Satisfied_Customers_340x214_28.2
Maskpro_Nano_Ceramic_Satisfied_Customers_340x214_29.2
Maskpro_Nano_Ceramic_Satisfied_Customers_340x214_30.2
Maskpro_Nano_Ceramic_Satisfied_Customers_340x214_32.2
Maskpro_Nano_Ceramic_Satisfied_Customers_340x214_34.2
Maskpro_Nano_Ceramic_Satisfied_Customers_340x214_35.2
Maskpro_Nano_Ceramic_Satisfied_Customers_340x214_36.2
Maskpro_Nano_Ceramic_Satisfied_Customers_340x214_37.2
Maskpro_Nano_Ceramic_Satisfied_Customers_340x214_38.2
Maskpro_Nano_Ceramic_Satisfied_Customers_340x214_41.2
Maskpro_Nano_Ceramic_Satisfied_Customers_340x214_42.2
Maskpro_Nano_Ceramic_Satisfied_Customers_340x214_43.2
Maskpro_Nano_Ceramic_Satisfied_Customers_340x214_44.2
Maskpro_Nano_Ceramic_Satisfied_Customers_340x214_45.2
Maskpro_Nano_Ceramic_Satisfied_Customers_340x214_46.2
Maskpro_Nano_Ceramic_Satisfied_Customers_340x214_47.2
Maskpro_Nano_Ceramic_Satisfied_Customers_340x214_48.2
Maskpro_Nano_Ceramic_Satisfied_Customers_340x214_58
Maskpro_Nano_Ceramic_Satisfied_Customers_340x214_59
Maskpro_Nano_Ceramic_Satisfied_Customers_340x214_60
Maskpro_Nano_Ceramic_Satisfied_Customers_340x214_61
Maskpro_Nano_Ceramic_Satisfied_Customers_340x214_62
Maskpro_Nano_Ceramic_Satisfied_Customers_340x214_63
Maskpro_Nano_Ceramic_Satisfied_Customers_340x214_64
Maskpro_Nano_Ceramic_Satisfied_Customers_340x214_65.2
Maskpro_Nano_Ceramic_Satisfied_Customers_340x214_66
Maskpro_Nano_Ceramic_Satisfied_Customers_340x214_67
Maskpro_Nano_Ceramic_Satisfied_Customers_340x214_68
Maskpro_Nano_Ceramic_Satisfied_Customers_340x214_69
Maskpro_Nano_Ceramic_Satisfied_Customers_340x214_50
Maskpro_Nano_Ceramic_Satisfied_Customers_340x214_55
Maskpro_Nano_Ceramic_Satisfied_Customers_340x214_56
Maskpro_Nano_Ceramic_Satisfied_Customers_340x214_53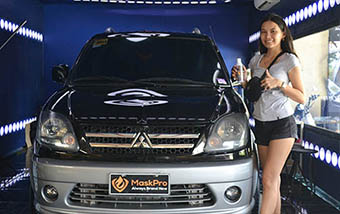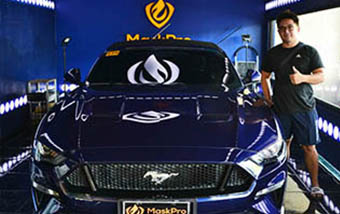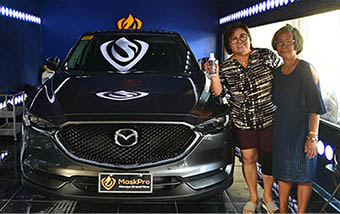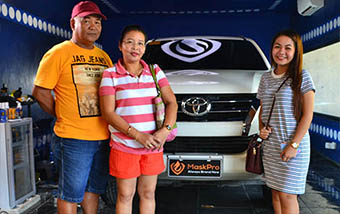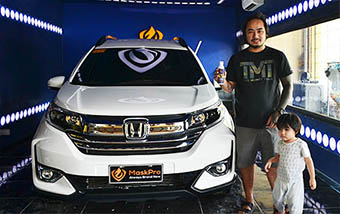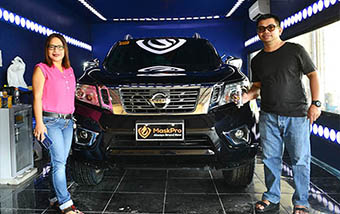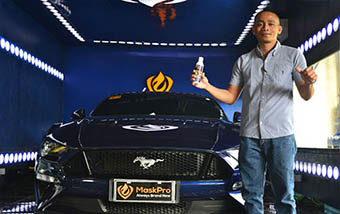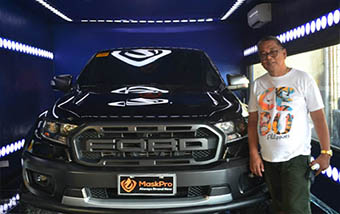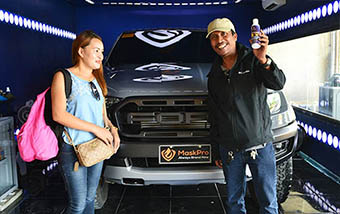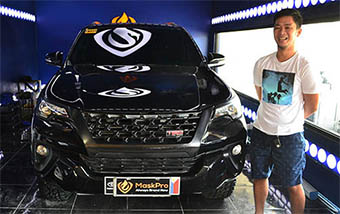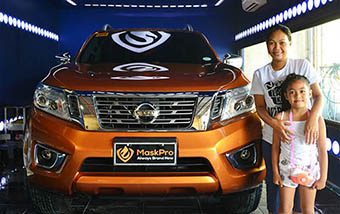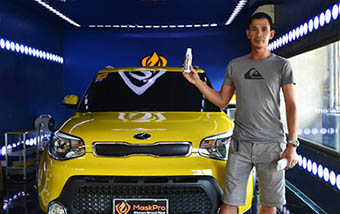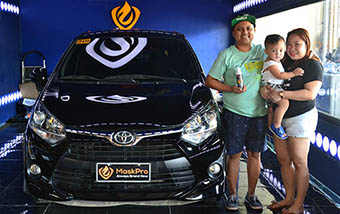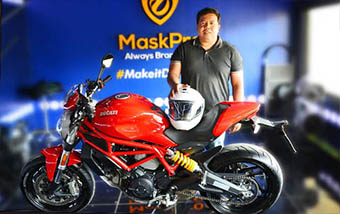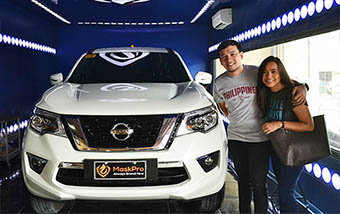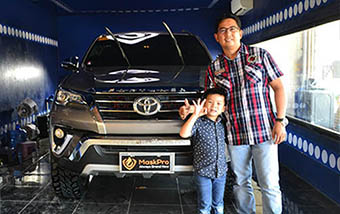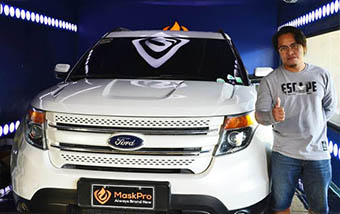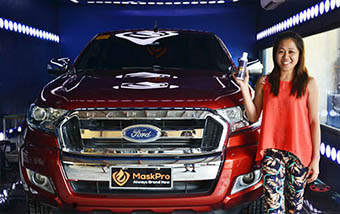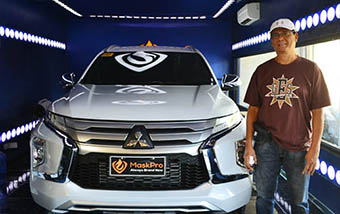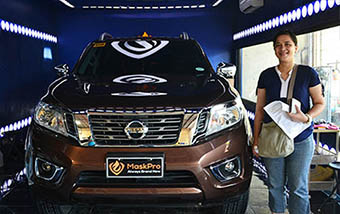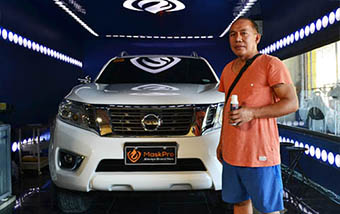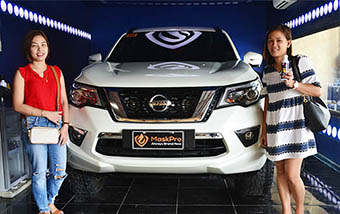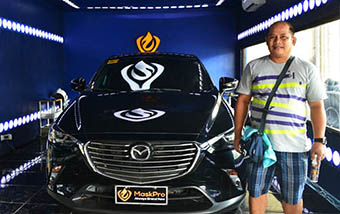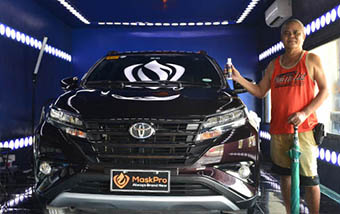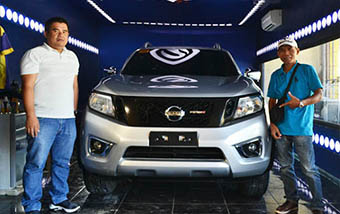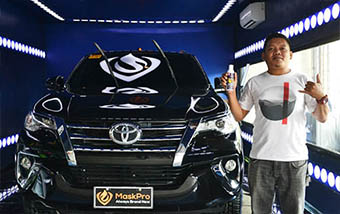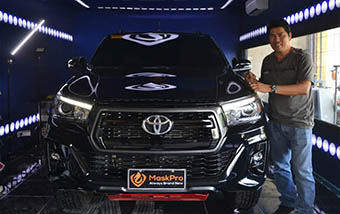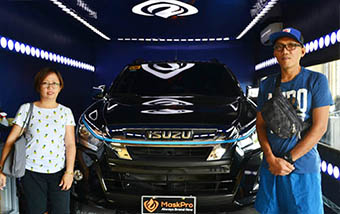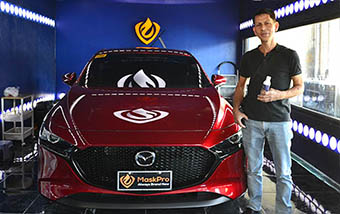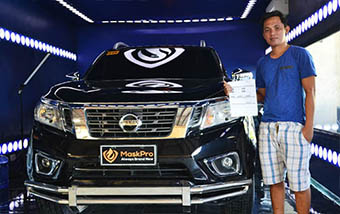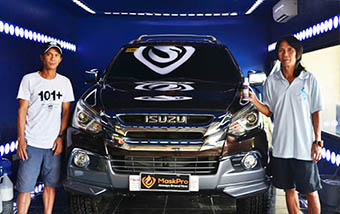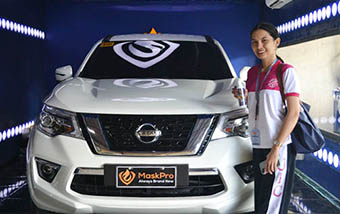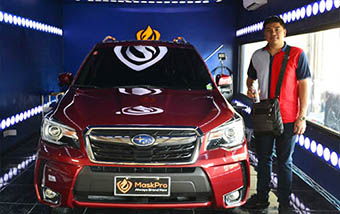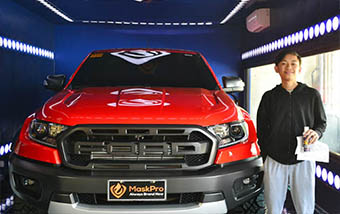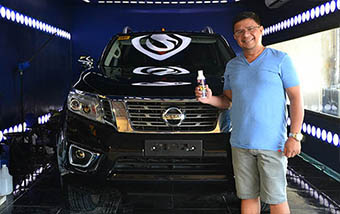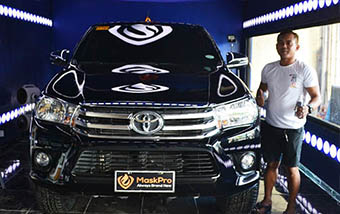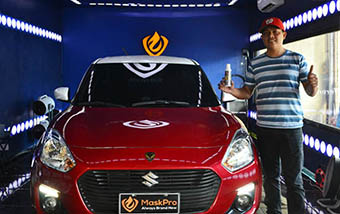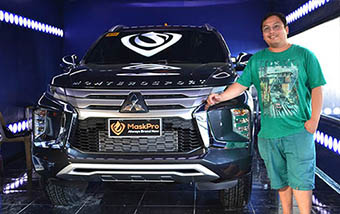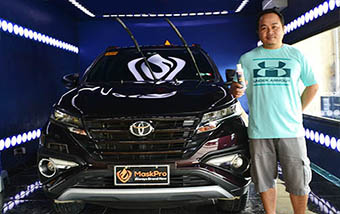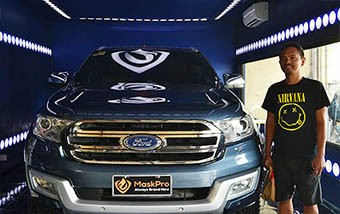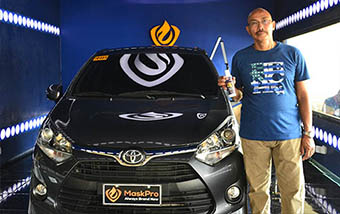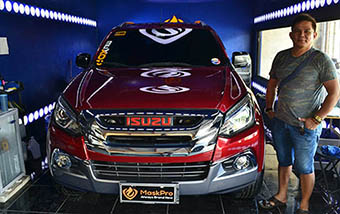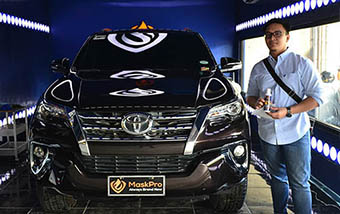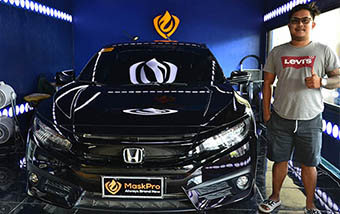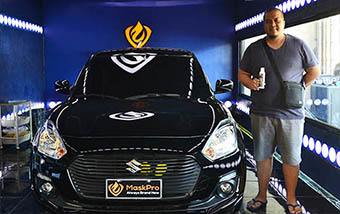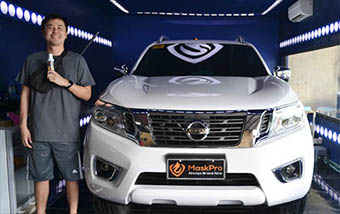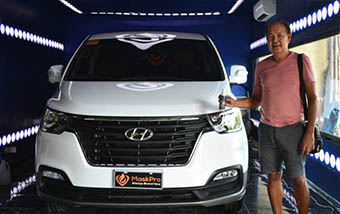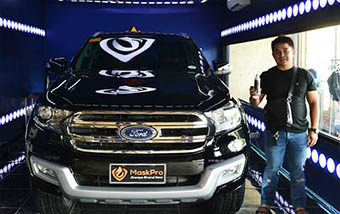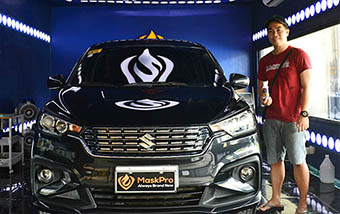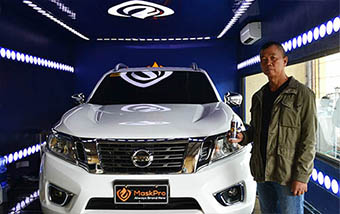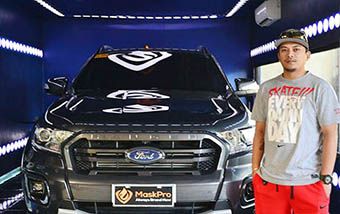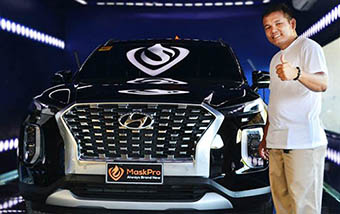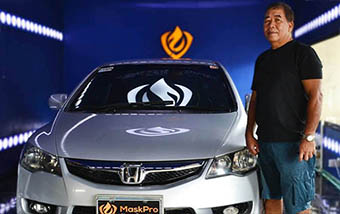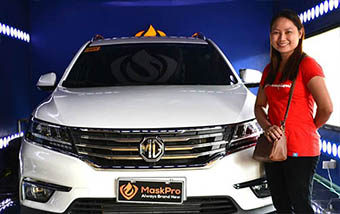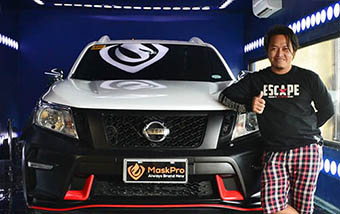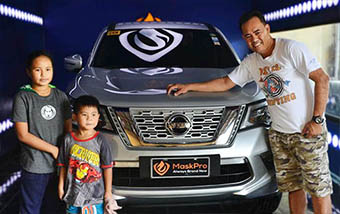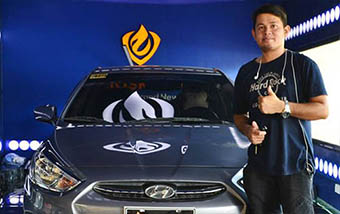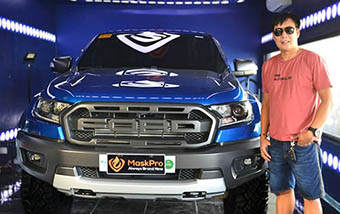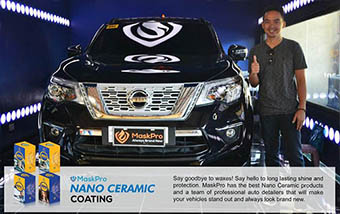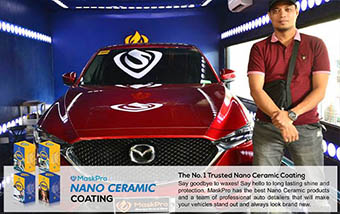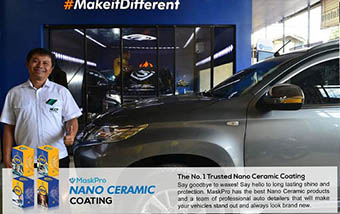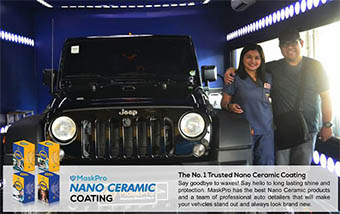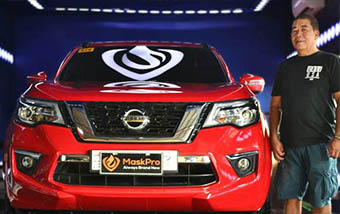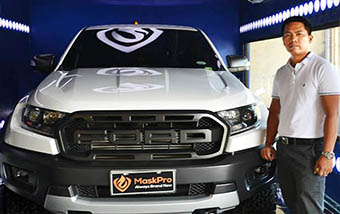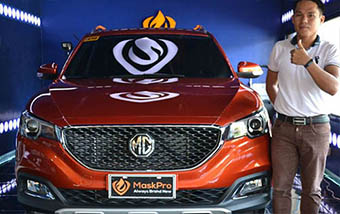 Real and Honest Reviews
Marissah Taray-Tabla Alvarado
2023-05-23T05:15:49+0000
I highly recommend this MaskPro Ceramic Tint ang clear ng view from inside. tsaka heat proof talaga siya. kahit mahina

...

lang ang temp ng AC pero malamig na siya. 😍😍😍😍 thank you for this kind of product. 😘😘😘

read more
Robin Gepte
2023-05-03T05:53:19+0000
highly recommended, worth it
Jeulina Damalerio
2023-05-02T06:41:33+0000
Highly recommended and service was good! Thank you.
Harold Buliag Cabalan Sr.
2023-04-27T13:28:23+0000
Highly recommend MaskPro Davao, Very Nice ang Hugo tint and very satisfied ko sa product nila. Clear outside and less

...

heat rejection... Nice tint.

read more
Alex Valencia Tuballes
2023-03-11T11:18:45+0000
professional worksmanship! but needs follow-up instruction to the staff the description of the scope of work!
Mark Steven Sucayan
2023-02-02T01:47:49+0000
Good Service and Good Quality sa products nila Lalo na ang staff super bait ! 10/10
Laridia Angagao- Latip
2022-12-10T23:13:22+0000
Good quality ang coat at tint. Very nice customer service Highly recommended. 👍👌👍
Ghie D. Dela Cruz
2022-12-02T10:56:43+0000
Good job👍Highly recommended👍
Allison May Encarnacion
2022-11-23T23:39:38+0000
The result was absolutely superb! The tint was great. Highly recommend!⭐️⭐️⭐️⭐️⭐️
Joel C Madera
2022-11-11T09:50:26+0000
d best gyod ang quality sa maskPro and services... up up up
Merry Ann
2022-11-05T02:34:15+0000
Thank you for your excellent service. Highly recommended👍We are so happy with the outcome worth it🥰
Reiner James Suico
2022-10-29T11:37:01+0000
They do a great job in applying ceramic coating and car washing. They also have friendly staff and give great customer

...

service, especially when you are waiting for your car! Highly recommending this auto detailing store!

read more
Annabelle Reyes
2022-10-27T09:57:26+0000
Poor service . They left our car while during ceramic coating to do other cars until now our car is still not done . We

...

left our car at 8 am

read more
Deb Silverio Pineda
2022-10-26T07:25:12+0000
Quality customer Service really good. Ceramic tint is a very good quality no regrets of setting it up on our car. i

...

will come if i buy a new car for sure i go staright to MASKPRO.

read more
Thomas P. Ortuoste
2022-10-02T08:04:01+0000
Great quality product & services. Very professional, accomodating and courteous staff. Meron pang brewed coffee and

...

foot massage! Thumbs up!

read more
Regine Mae Laude
2022-09-04T04:01:48+0000
Highly recommended both services and their staff. Thank you MaskPro Davao. Truly reliable.
RachelleRhys Delos Reyes Victorio
2022-08-10T15:11:25+0000
Thank you MaskPro Davao for taking good care of my car. Very satisfied with the ceramic coating service I availed.

...

Great quality of work. Highly recommended! 💯😊👍

read more
Carl Crisostomo
2022-08-09T08:37:43+0000
Super galing mag trabaho, Highly recommended! Thank you MaskPro. Wishing you more clients to come.😊
Mark Anthony Gallo Pangilinan
2022-08-06T10:11:03+0000
Highly recommended! Crew are very accommodating and professional! Results are superb and it's really worth the price

...

Thanks Maskpro!! 💯

read more
Andy Olegario
2022-07-24T06:19:22+0000
guaranteed quality services that car owners are satisfied with the results
Emp Shockwave
2022-07-12T03:49:43+0000
Excellent job guys! My FT looks new again. Thanks for your good service,well- appreciated🍻
Tj Abdulrahman
2022-06-29T13:24:45+0000
Very responsive customer service. With the diamond ceramic coating, our vehicle has extra protection from rusting and

...

corrosion. Thanks MaskPro! :)

read more
Cassidy Roux Juyo-Montederamos Lacerona
2022-06-14T07:58:31+0000
I am very satisfied with the service! I highly recommend MaskPro to all vehicle owner! The chat/customer support is

...

superb! Very accomodating! Thank you!

read more
Kyle Solano
2022-06-14T06:07:32+0000
Best service! Affordable and very accommodating staff! Ceramic coating with repair thanks! God bless!
Arn Mitra
2022-05-20T07:49:46+0000
🤍 ceramic coating + tint Thank you MaskPro! See you in 6months on our periodic maintenance :)
Allan Sardon Mamon
2022-05-13T00:47:32+0000
results of the ceramic coating is impressive and customer service is great.
Fritz Brian Simbulas
2022-05-05T10:38:19+0000
highly recommend for helmet ceramic coating as well👏👏 best service and approachable employees.
Freddie Mark Mendoza
2022-05-01T01:26:30+0000
madaling kausap. maayos ang gawa. reasonably priced. exceeds expectations. what more can you ask for? will definitely

...

recommend them to anyone who would need/want nano ceramic coating and tint. 👌👌👌

read more
Eva Eblamo Mata
2022-04-19T08:09:58+0000
One of the best ceramic coating services out there, would definitely recommend. Customer service is superb - we were

...

even offered coffee while waiting in their lounge. Got the car looking even better than when we first received it. Ten out of ten would recommend.

read more
Justin Felisco
2022-03-19T05:25:17+0000
Kudos to the team from inquiry to releasing. Excellent service and products. Looking forward sa PMS.
Kenneth Cascabel
2022-03-17T04:24:51+0000
Great customer service! Their services yield good results!
Manoy D. Cagas
2022-03-16T09:06:17+0000
amazing result..try it now and you will see the good result of your car.
Cin Dy Suzon
2022-02-19T11:12:35+0000
Excellent service!!! Great Customer Service and Front Desk Officer! Looking forward for my PMSs :)
Sag Gee
2022-02-04T20:08:59+0000
had my brand new Ford everest sport.. Mas lalong gumwapo.. kaya Highly recommeded po.. ano pa inaantay nyo Go na sa

...

MASKPRO..

read more
Dahril Lins
2021-12-26T14:21:33+0000
Excellent service! I am very satisfied.👍👍👍 Highly recommended. Keep it up MaskPro Davao. Thank you!😊😊😊
Kix Uro Doc
2021-11-30T08:35:07+0000
This is a very late post, last October 21, had my vehicle's ceramic coating for the body & glass…staff was very

...

accommodating & responsive, from my inquiries up to the time I picked up the unit…I couldn't go wrong by choosing Maskpro

read more
Nehoh Nehoh
2021-11-19T22:41:27+0000
Had my car ceramic coated, looking brand new🙂 Commendable customer service and work results!
Joshua Adalid
2021-11-12T11:21:42+0000
very accommodating and good quality of services double thumbs up to MaskPro.☺️🥰
Har Vey
2021-08-28T03:36:23+0000
Good service and highly recommended
John Lorenz Mirhan
2021-06-22T06:20:14+0000
Good Service, Fast Turnaround.
モナシリオ ジャスミン
2021-05-08T11:01:50+0000
superb talaga siya prang always bago ang car mo
Kram Senap
2021-05-07T23:40:16+0000
Satified customer here👍👍 we recommend 👍👍
Temoc Lanreb
2021-03-27T23:12:36+0000
Ceramic coating and tint.
Jon Skibbe
2019-10-12T09:00:34+0000
Cleaning my car is so easy and actually enjoyable! It works as advertised and the shop crew are professionals. I think

...

they're opening up in Obrerro soon.

read more
Andrew Espera
2019-06-19T12:27:22+0000
So happy to see that my brand new Suzuki Vitara 2019 will always look brand new after the professional application of

...

MaskPro! The glossy and spotless surface of the newly coated car shows the meticulous, high quality service provided by the crew! Plus, their excellent customer service will surely keep you excited! Overall, I highly recommend that you coat your car now with MaskPro! Hurry and get the protection that you need for your car against harmful elements so it will always look fresh and new! 👍🏼 Thank you, MaskPro!

read more
Dio Valentino Ledda
2019-05-16T12:07:30+0000
Highly recommended from marketing to aftersales they provide the best services. What I like the most they offer free

...

check every 6 months and warranty for 5 years or more. 👌

read more
Jed Legere Dela Cruz
2019-04-09T13:20:02+0000
Worth the money! Awesome results. Scratches no more. A must have for your car. 👍🏻
Shalom Baltazar
2019-03-11T10:33:41+0000
Great Product, Excellent Service!