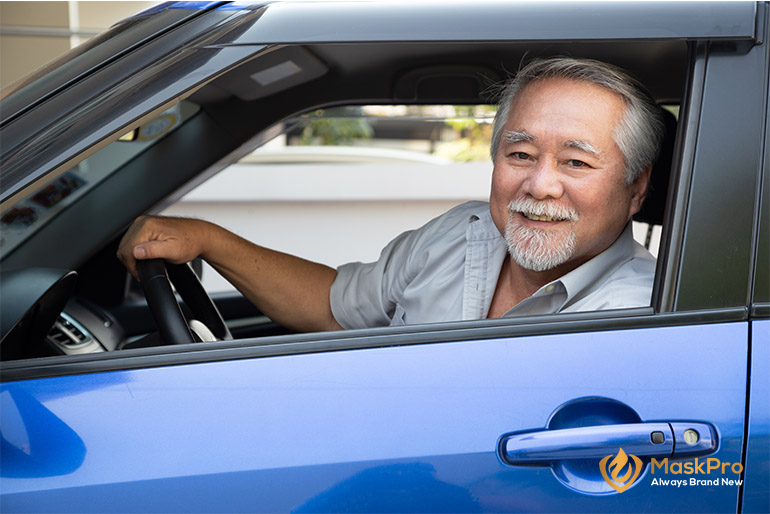 9 Things Nano Ceramic Coating Can Do For Your Car
You've probably thought about it a hundred times. Is it worth the effort, time and money to get your car nano ceramic coated? At times when we are uncertain, it helps to gather information about the benefits we can get when making a decision or a purchase so we can be assured that we are making informed and better decisions.
First things first, what is nano ceramic coating? Nano Ceramic Coating is hailed from Japan's nano technology which in itself is a result of over 2 decades of research. Simply put, nano ceramic coating is the application of a liquid polymer to the surface of a car. This substance is able to seal in gaps and bond to the car's paint job creating a seamless exterior to the car's surface.
What does this mean for the car in terms of benefits?
1. 10H Hardness
First off, because the coating creates a much more potent bond with the paint job, the surface becomes extremely hard. In fact, nano ceramic coating has been shown to have a rate of 10H on the hardness scale. This makes the car more resistant to scratches and abrasions which is usually one of the common worries of car owners.
2. Extra Gloss and Reflective Properties
As was mentioned earlier, nano ceramic coating seals in the gaps on a car's surface. This means smoother finish and better reflective properties for the car. If you're a car enthusiast who like to keep your car looking clean and brand new, you'd most likely find value in this benefit.
3. Hydrophobic Surface
It's that same smooth finish that gives nano ceramic coated cars that hydrophobic quality that car owners covet. Who wouldn't want to see rainwater, mud and other substance slide off so easily from their car's surface? What happens is that water and other liquid will bead up and just slide off due to the car's glossy surface.
4. Ease of Cleaning
There may be some substances at the top of your car that may not slide off easily from the surface. But those who have had their cars nano ceramic coated have found that they can easily wiipe it off using a clean cloth without seeing any damage. There's no need for scrubbing and harsh chemicals that can only further harm a car's coating and paint job.
5. Long Lasting
Unlike traditional waxing that lasts only a few months, nano ceramic coating can last from 1 year up to 12 years, that is of course, with proper care. This is a great benefit for those who are always on the go and who don't have much time in their hands to spare for that constant trip for car waxing.
6. Cost Effective
All the benefits we've discussed thus far leads to this one. Nano ceramic coating is cost-effective. Think about all the money you could save when you no longer have to spend it on a weekly car wash and that quarterly car wax. Not only can you save time, but your hard earned money, as well.
7. Protection from Environmental Hazards
Most people aren't aware but rain water isn't the only environmental hazard around. The UV rays from the sun can also cause damage to a car's paint job. And because sunlight and UV rays are almost everywhere, unless you plan to keep your car in a shaded spot all the time, it's difficult to avoid the hazards it can cause to your car. Not only that, there's also droppings from birds and trees and these carry with them harmful and sometimes acidic substances.
Needless to say, hazards to your car are literally everywhere, which is why it makes much more sense to have your car protected from all these. And nano ceramic coating is able to do just that. As we've said the coating bonds with the paint at a stronger level giving it that 10H hardness scale and glossy finish. UV rays and droppings wouldn't be able to penetrate the coating.
8. Self Healing Properties
Of all the benefits of nano ceramic coating this is probably one of the most fascinating ones. The nano ceramic coating is able to bestow self healing properties to a car's surface. No longer do you have to worry about unsightly shallow scratches caused by dusts. Nano ceramic coating not only protects your car from harmful UV rays, but exposing the car to sunlight can also "heal" the car from shallow scratches.
9. Added Value
As we've repeated over and over again, nano ceramic coated cars are glossier than cars without nano ceramic coating. This glossy finish, coupled with the 10H hardness of the coating, adds value to the car and increases it's resale value.
These benefits we've mentioned are some of the things one can enjoy with nano ceramic coating. If now you've made up your mind and you want to get your car nano ceramic coated, you might as well invest in a first rate product.
MaskPro Nano Ceramic Coating can guarantee you'll get value for your money. Not only do we have superior products, our technicians are highly trained, as well.