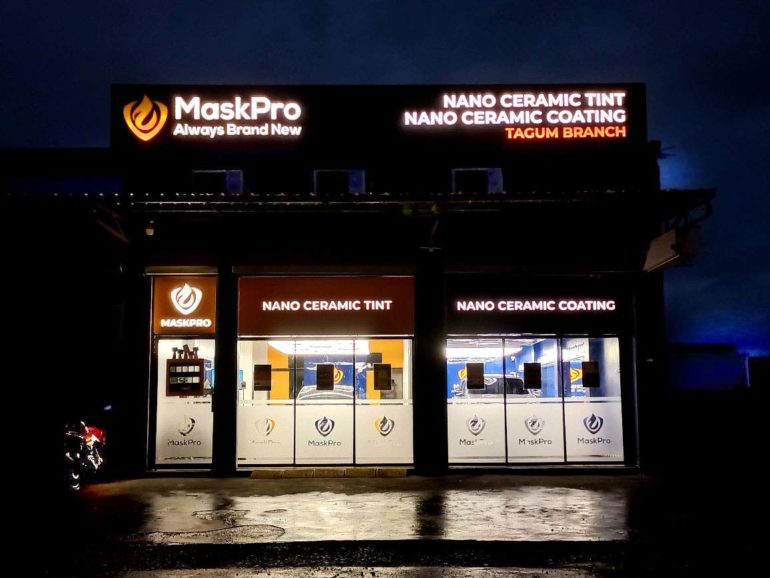 How This Franchisee Earned P648,047 in 45 Days from Day 1 Soft Opening
Franchising is probably the safest route to take when starting your own business. In fact, studies show that the success rate of franchising is 8% higher than the success rate of an independent business.
In franchising, you don't have to work your way from the ground up in introducing the product to your target market. Normally, the products are either a household name or a well-established brand name in the industry. Either way, you're already guaranteed a market.
Nevertheless, just because the risks are lower doesn't mean it doesn't come with any uncertainty. The success of a business is primarily dependent on the franchisee's manner of managing the business. There is no such thing as instant success.
On the other hand, earning so much more than you expected isn't really impossible. Take, for example, our franchisee who successfully raked in Php 648,047 in gross sales in just 45 days from day 1 of soft opening.
FOR
NANO CERAMIC COATING
: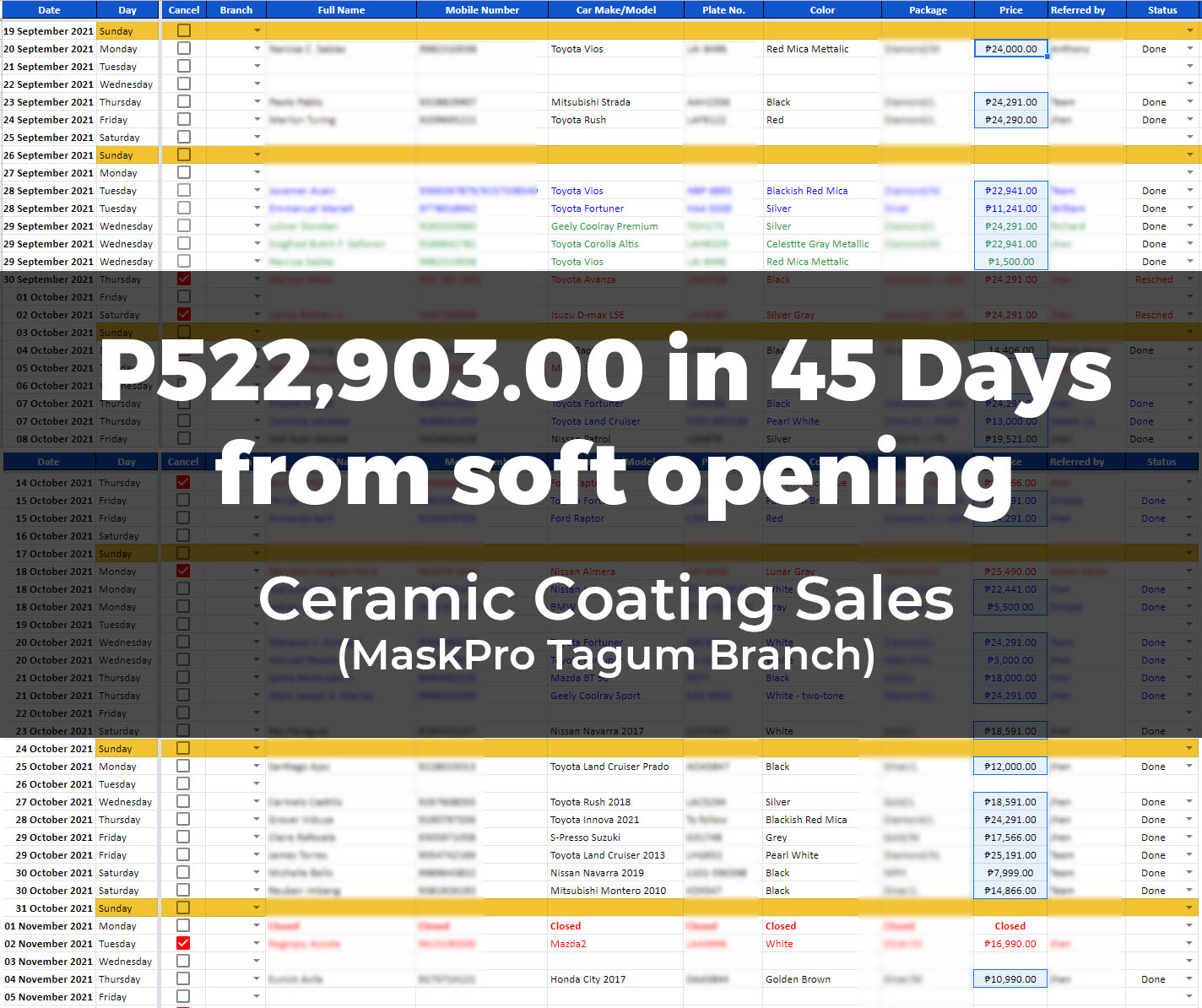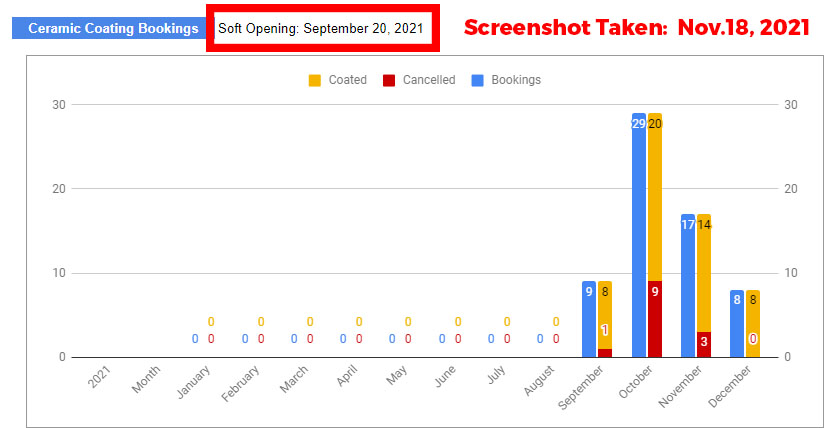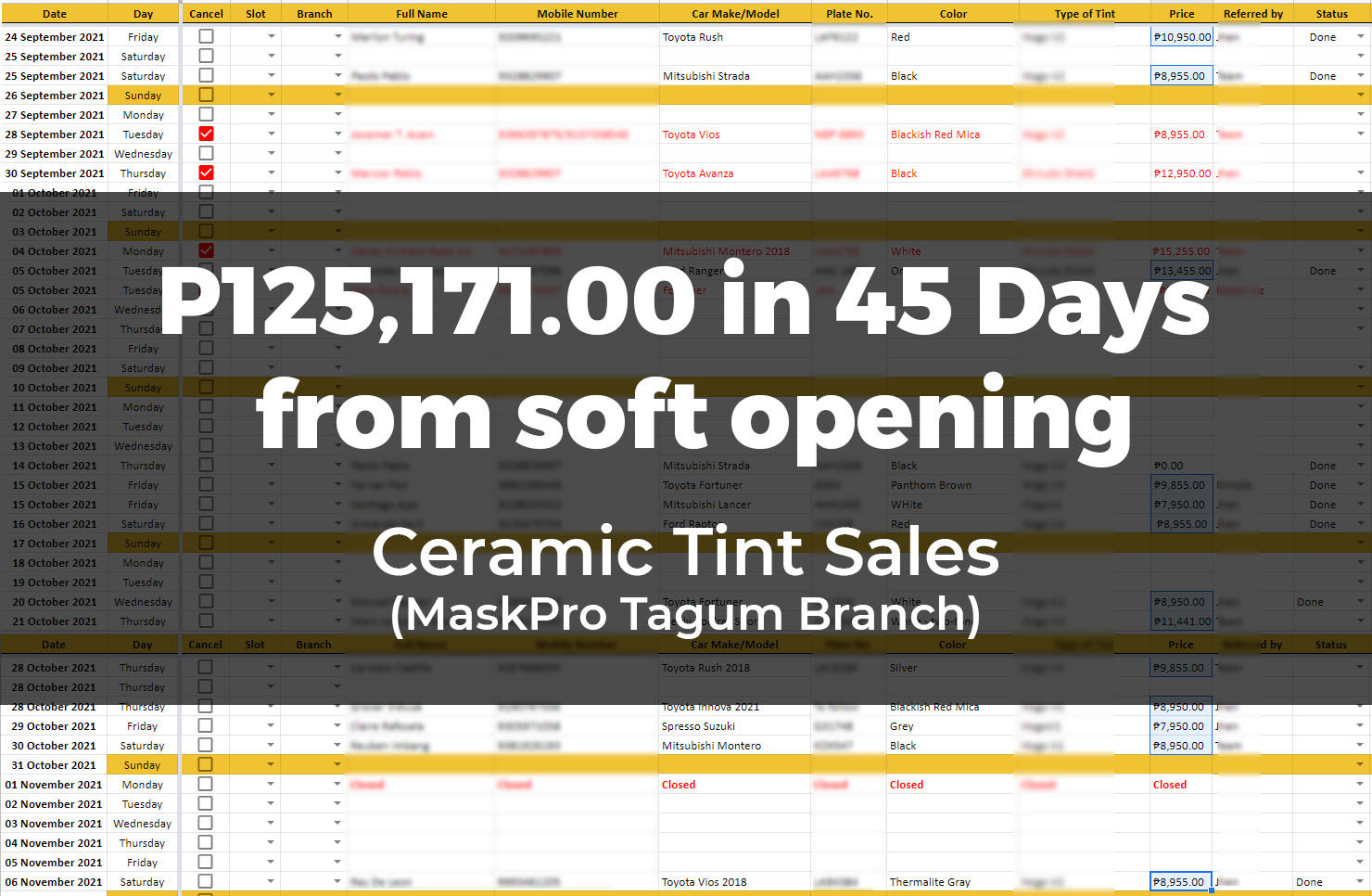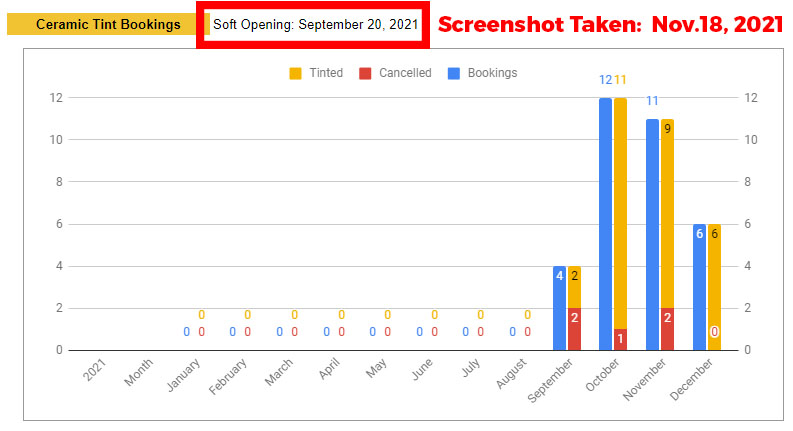 We managed to get ahold of her to uncover her management style and if it's possible for anyone with a penchant for business to duplicate her results.
Here's an excerpt of our interview with her that people can certainly glean from.
Q: First off, why MaskPro? What made you decide to franchise the business?
A: I saw how we, Filipinos, keep our cars like almost forever. We also like to keep it for sentimental value. Sometimes, we even pass it on to our kids. And also, here in the Philippines, car companies don't offer trade (unlike abroad). Knowing and contemplating all these, I saw a business opportunity. I said to myself, "why don't we preserve their cars and make them look brand new all the time," and that's when I decided to franchise MaskPro.
Q: What are the benefits of franchising an established business like MaskPro?
A: You get the help and guidance of the franchisor on how to get started and how to get out of a topsy turvy situation.
Q: Any principles/strategies/plans you want to share that helped you gain the success you have now?
A: A couple of things. Being consistent and having the willingness to change and adapt to new technology around me. I don't limit myself. I like to educate myself regularly and constantly. Kumbaga, sabay sa uso lagi.
Q: They say challenges are always a part of life. In your case, what roadblocks did you encounter in your first month of operation?
A: I encountered a couple of roadblocks. First of all, I had to educate the market about the products and services because these things are new to them. The technology, the process, the product, all these things don't ring a bell. Second, I had to deal with clients who kept pitching low-ball prices for the service packages we offered.
Q: How did you manage these roadblocks?
A: Advertising and social media played crucial parts in handling these roadblocks. By posting and advertising on social media, we were able to educate as many people about the products and the services. As for the low-ballers, we showed them the actual results and the potential benefits they can get based on our previous work with other clients.
Q: How did you set yourself apart from local competitors?
A: I think offering great customer service and after-sales service really set us apart from the rest. We didn't really need to do so much pitching since the product already sells itself every time people see and realize the benefits.
Q: You mentioned advertising; what are your strategies to reach more clients?
A: To have a distinct presence on social media is essential to reaching and connecting with potential clients not just within your area but even with those who are a hundred miles from your location.
Q: What is your plan to make your business sustainable?
A: Be consistent in giving excellent customer service. To achieve this, I need to listen and be in sync with my employees constantly. After all, "take care of your employees, and they'll take care of your business." Without them, I really can't function and run the business well.
Q: Can you elaborate on the part about customer service? What are concrete ways you can ensure excellence in that area is maintained?
A: What I do is, I engage with my clients before and after sales. This helps me gain feedback and find out how good the staff was in doing their job, providing service.
I also set up a weekly meeting with all the staff. I share insights and tips on how to become successful in dealing with people from all walks of life. I'm sure these tips can add value to them because their future careers will benefit from them.
Q: Let's end with this — if you could give a piece of advice to other business people interested in franchising MaskPro, what would it be?
A: Never stop creating and connecting networks, and never be afraid to ask for help.
There you have it. Simple and powerful words from our most successful franchisee. Proof that profitability in franchising is possible and doable when the right strategies are in place.
Get a taste of this kind of success. Get in touch with us today and find out how you can be the next franchisee to champion our products and services and rake in big bucks.
Send us a message on our Facebook page or email us at cs@maskpro.ph.