Makes your car look like the first day you bought it!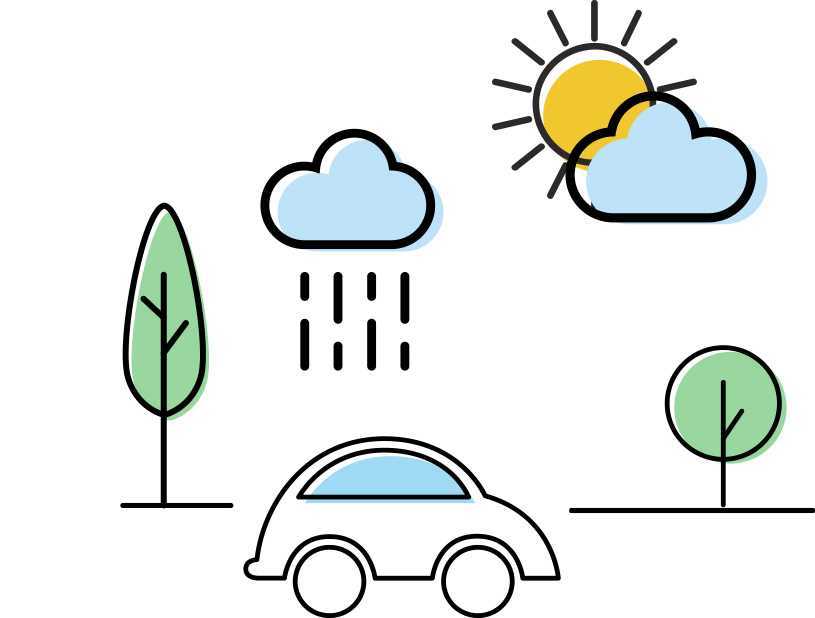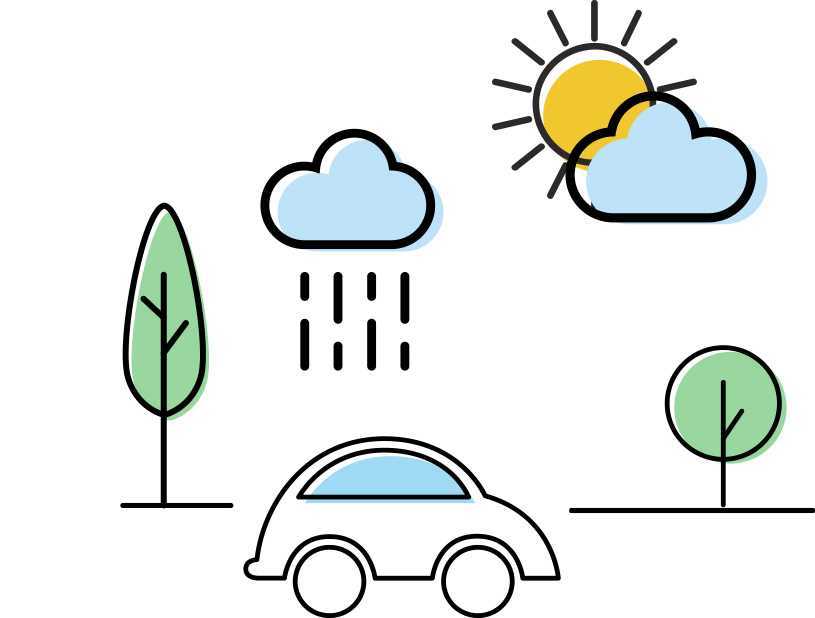 ACID RAIN, ULTRAVIOLET RADIATION AND SNOW
MaskPro Nano Ceramic Coating is the world's leading brand created to give you the finest nano ceramic coating experience. We deliver the powerful, effective and permanent solution to customers who only want best for their cars.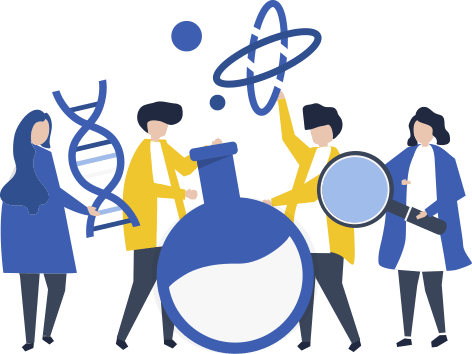 JAPAN'S STRENGTH IN NANOTECHNOLOGY
Japan's NanoTech Highest Standard
MaskPro Nano Ceramic Coating is formulated in the highest standard of nano ceramic coating technology that gives your car a sparkly shine and forms a strong protective layer against UV exposure, chemical etching and scratches.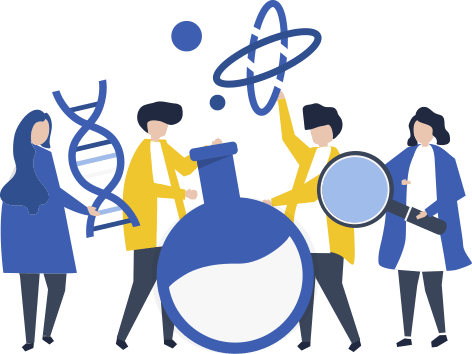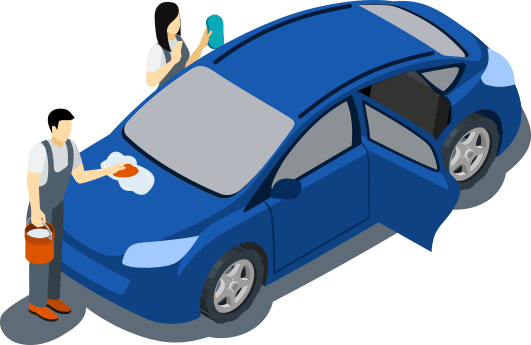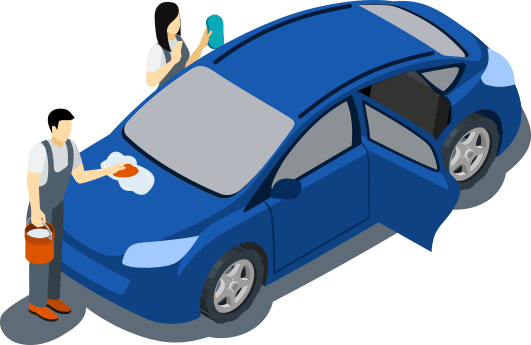 RINSELESS WASH AND TWO-BUCKET WASH METHOD
Less Exterior Maintenance
It has a hydrophobic effect making your car look clean and easy to wash against dirt, dust, mud and grimes. The MaskPro Nano Ceramic coating makes your car scratch and burn resistant.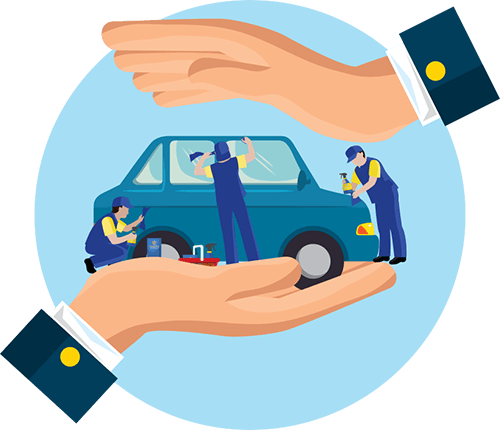 SUPER STRONG HIGH GLOSS NANO BOND
Longer Protection Up To 12 Years
MaskPro Nano Ceramic Coating forms a strong semi-permanent layer that bonds with the cars surface. Car waxes only last for a few months and will require another application. However, if your car is coated with MaskPro Nano Ceramic technology, we can guarantee that your car is protected up to 12 years! That saves time and money!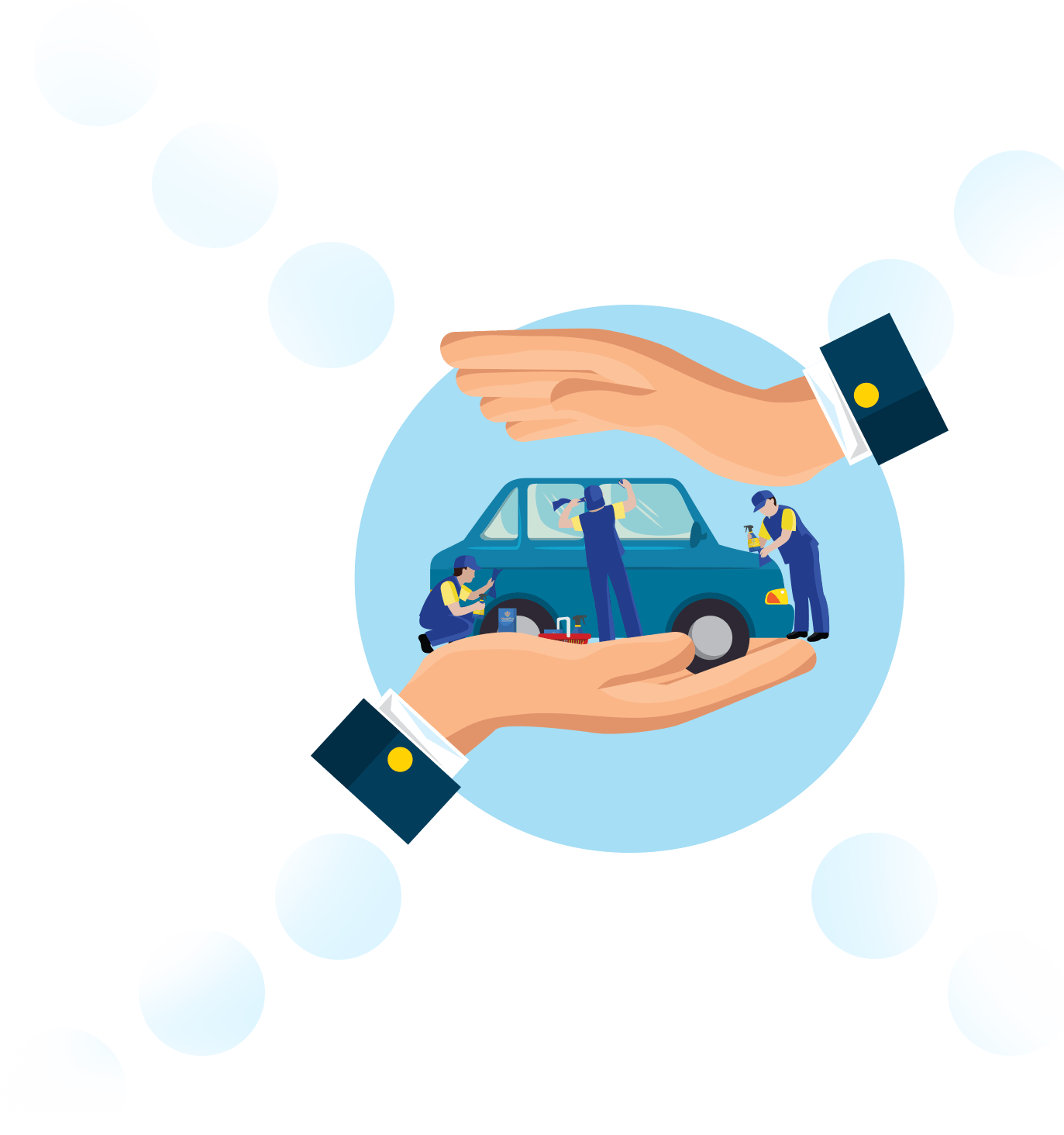 Why do people

love

MaskPro?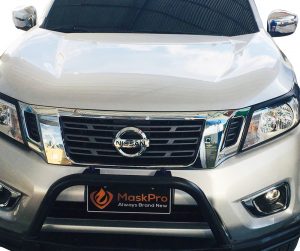 My car was coated with MaskPro Nano Ceramic and it was amazing! I should've known about this long time ago. I am using my car for 3 year now but it looks like the first time I took it out for a ride. Thanks MaskPro!

Roy C.
/ Nissan Navara Calibre (Diamond Package)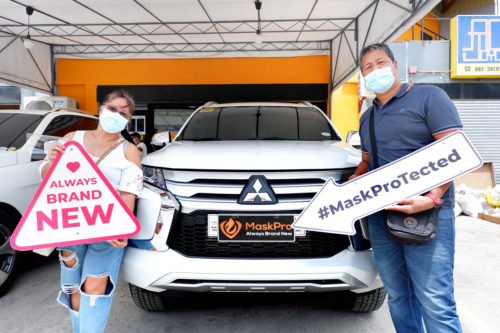 Satified customer here👍👍 we recommend 👍👍

Mark P.
/ Mitsubishi Montero (Diamond Package)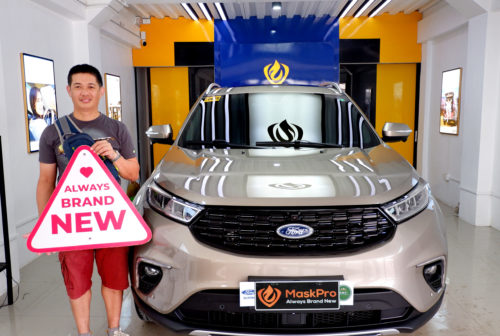 Good service and highly recommended. 👍👍👍😁

Harvey S.
/ Ford Territory (Silver Package)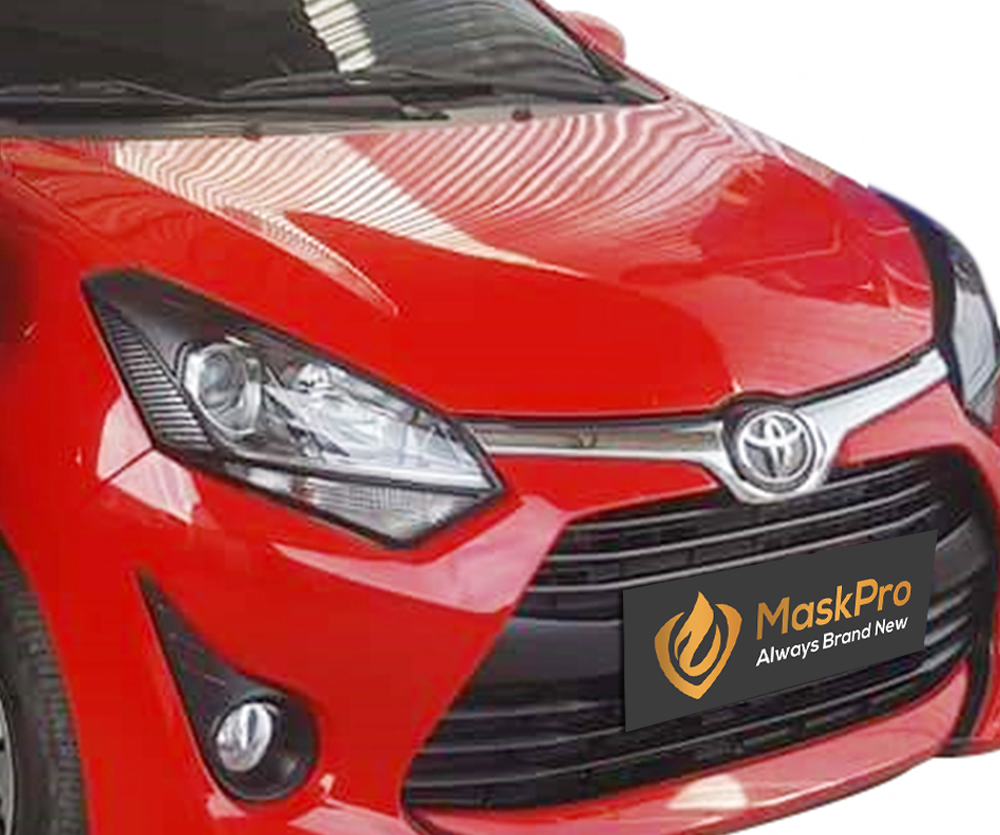 My car had been coated with MaskPro Nano Ceramic and one of the features I enjoyed is its hydrophobic effect. When I drive my car in the rain, the water is instantaneously repelled. That's why I never worry when I drive under a bad weather because I feel safe with it. When I wash my car, dirt and dust are easily removed, even insects! Moreover, it keeps my car looks new throughout the years. If you're still hesitant whether you want to get coated with MaskPro, I tell you, just do it! Your investment will be worth it without an inch of regret.

Angel G.
/ Toyota Wigo (Diamond Package)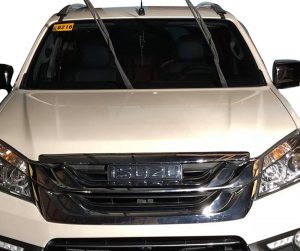 The detailing service team were very precise and exact in their job. The staff were very commendable. They displayed great patience and knowledge as they explained to me their services and products. They answered all my queries proficiently and professionally. Moreover, the results were really awesome!

Boyet V.
/ Isuzu mu-X (Diamond Package)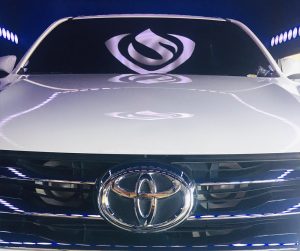 It's definitely worthy of your money! The gloss and shine in your car lasts long and makes your car easy to maintain. This saying holds true for me, "Good Things Are Seldom Cheap, Cheap Things Are Seldom Good". Indeed, a little price difference can make a big difference. I strongly recommend MaskPro Nano Ceramic Coating. It is worth your investment and you will never regret it!

Alfredo B.
/ Toyota Fortuner (Diamond Package)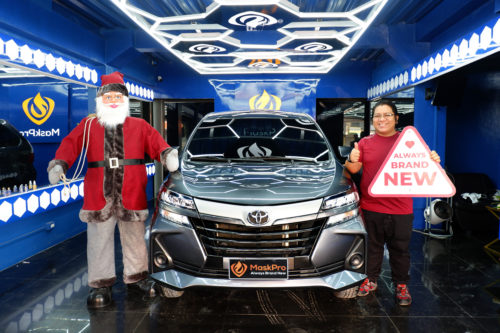 Thank you so much MaskPro Davao for the best product + great service = costumer satisfaction. My Avanza looks like brand new. Saan ka pa? Mag #maskprotinted at #maskprotected kana. Be one of us. Welcome to Maskpro family. Tara na! 🥳😉🙌

Jan Michael M.
/ Avanza E MT (Diamond Package)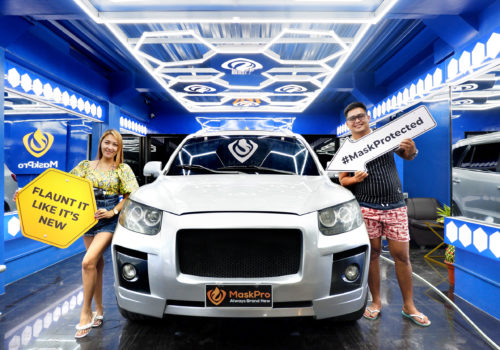 Very accommodating and good quality of services double thumbs up to MaskPro.☺️🥰

Joshua A.
/ Hyundai Santa Fe 2009 (Gold Package)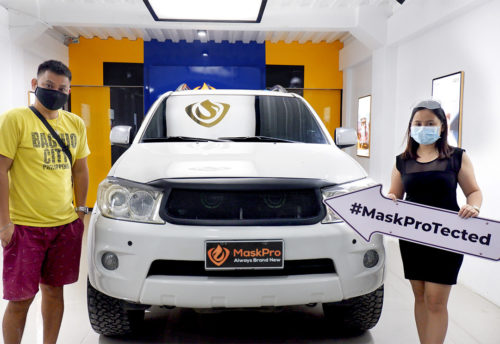 Recommended tint ceramic… .. dark outside but bright inside… very accomodating po ung manager… thank u po mam… side (ultra dark) / front and rear (medium). 👍🙂

Dave F.
/ Toyota Fortuner (Hogo V2)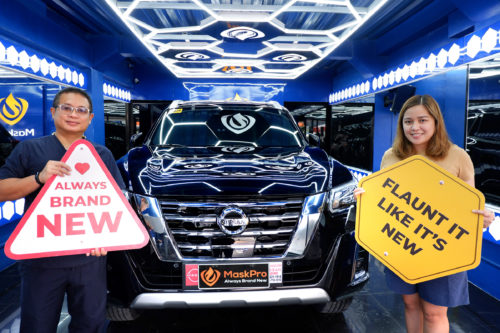 This is a very late post, last October 21, had my vehicle's ceramic coating for the body & glass…staff was very accommodating & responsive, from my inquiries up to the time I picked up the unit…I couldn't go wrong by choosing Maskpro. 🙂

Jonathan L.
/ Nissan Terra (Silver Package)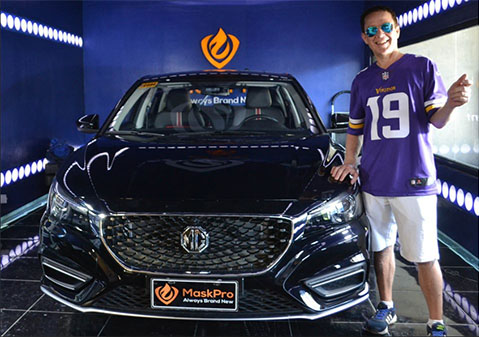 Cleaning my car is so easy and actually enjoyable! It works as advertised and the shop crew are professionals. I think they're opening up in Obrero soon.

Jon S.
/ MG Sedan (Gold Package)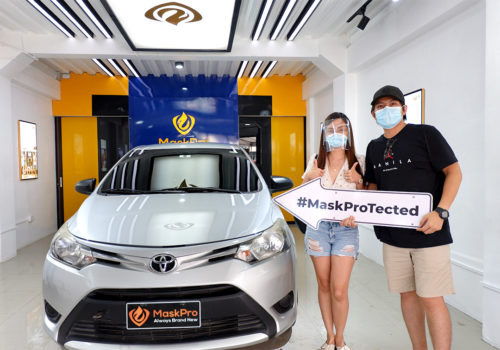 Super love it. Hindi na nakakapaso lalo pag tanghaling tapat. Bilis na rin lumamig sa loob. And sobrang clear from the inside. You'd think medyo dim since yung kinuha namin yung ultra dark but it's not. Worth every penny. Bait din ng owner. Super accommodating and yung lounge nila is perfect if you want to wait. May Netflix. 😃

Ann M. E.
/ Toyota Vios (Shirudo +)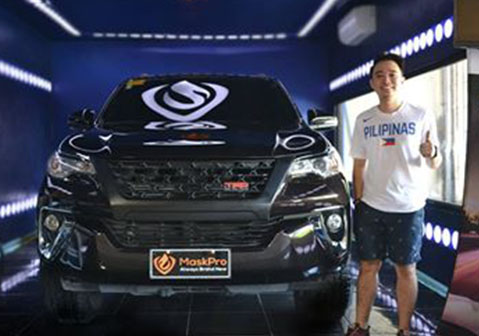 Great Product! Good Service and Awesome result!
Bihira ka nlng sa carwash station…?

John Lloyd A.
/ Toyota Fortuner (Diamond Package)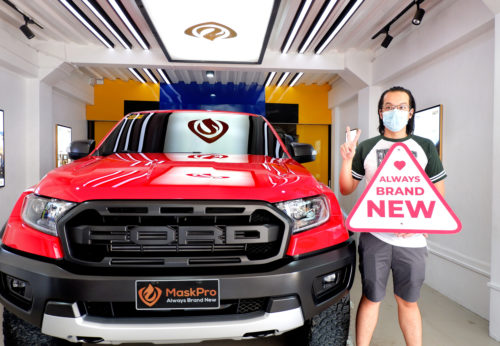 Good Service, Fast Turnaround. 👍

John Lorenz M.
/ Ford Raptor (Gold Package)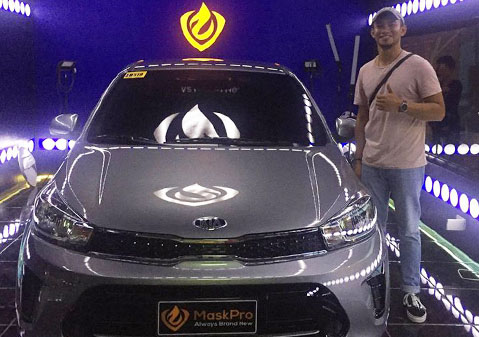 Highly recommended from marketing to after sales they provide the best services. What I like the most they offer free check every 6 months and warranty for 5 years or more. ?

Dio Valentino L.
/ Soluto KIia (Silver Package)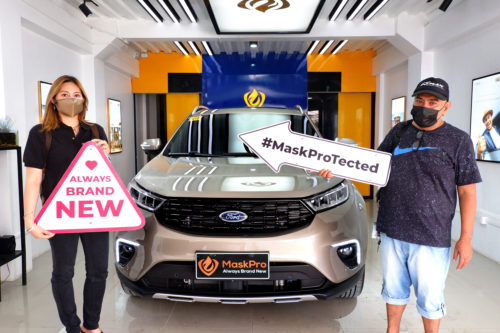 Superb talaga siya prang always bago ang car mo. 🥰😊

Jasmin T. M.
/ Ford Territory (Diamond Package)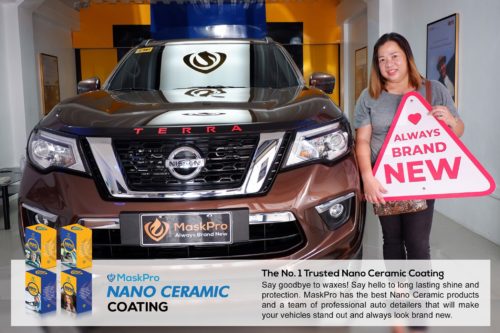 Happy and Satisfied 🥰
great product. Highly recommended. Thank you so much Maskpro.

Rachel B.
/ Nissan Terra (Silver Package)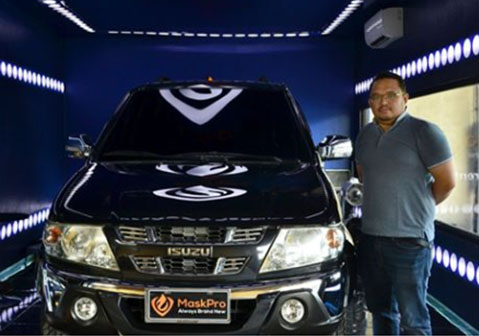 Good Product and Quality Service 

Wendell S.
/ Isuzo Sportivo (Silver Package)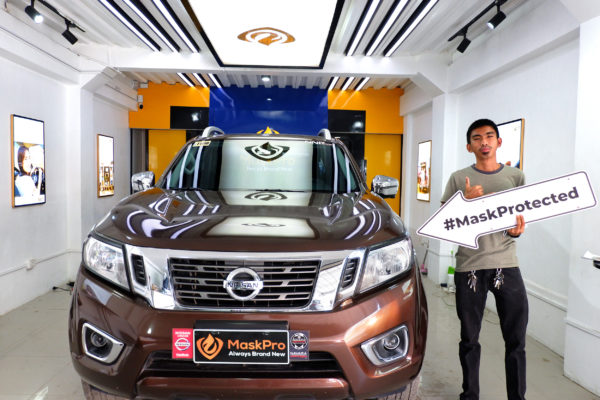 Very Accommodating, Excellent product and service. 👌🏻👌🏻👌🏻👌🏻
Tristan Jay B.
/ Nissan Navara (Hogo V2)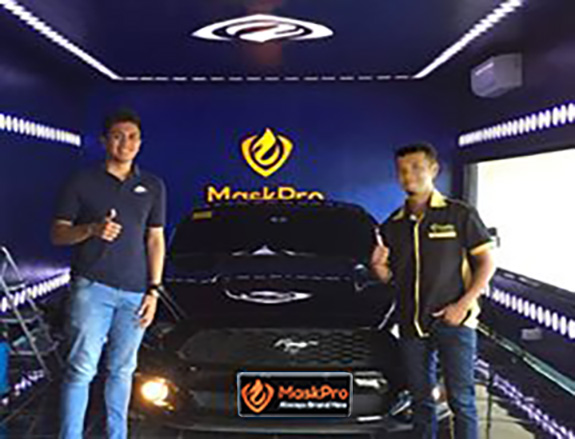 Worth the money! Awesome results. Scratches no more. A must have for your car. ??

Jed Legere D.
/ Ford Mustang (Diamond Package)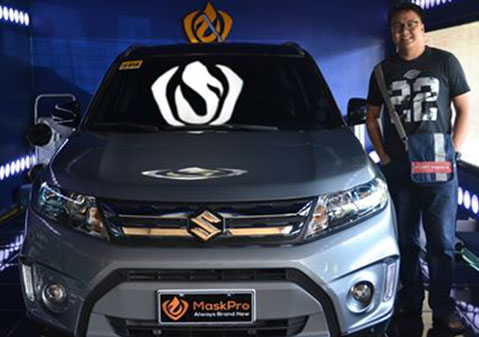 So happy to see that my brand new Suzuki Vitara 2019 will always look brand new after the professional application of MaskPro! The glossy and spotless surface of the newly coated car shows the meticulous, high quality service provided by the crew! Plus, their excellent customer service will surely keep you excited! Overall, I highly recommend that you coat your car now with MaskPro! Hurry and get the protection that you need for your car against harmful elements so it will always look fresh and new! ?? Thank you, MaskPro!

Andrew Es.
/ Suzuki Vitara GLX 2019 (Gold Package)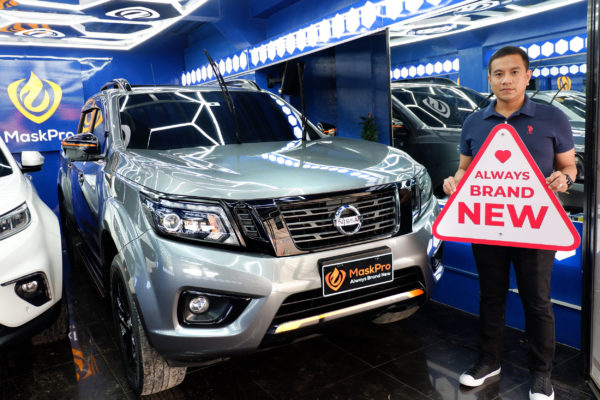 Excellent service! I am very satisfied.👍👍👍 Highly recommended. Keep it up MaskPro Davao. Thank you! 😊😊😊

Dahril L.
/ Nissan Navara (Silver Package)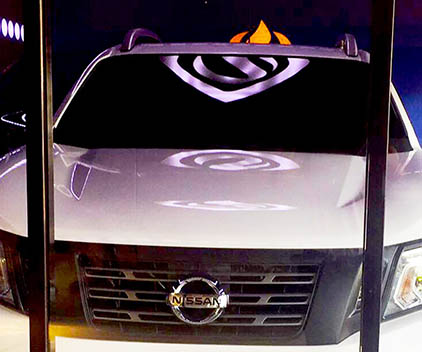 After doing my personal research about Nano Ceramic Coating, I finally sent my new car at MaskPro. My new car looks very adorable! The staff were very accommodating and they also gave me great tips about car maintenance. Great job guys!

Enzo M.
/ Nissan Navara Calibre (Gold Package)
Stand out from the rest – you deserve the best!
Excellent Car Coating Service and Customer Satisfaction
We value the trust and confidence of our clients. We make sure that they get more than what they have paid for- excellent product and outstanding service.
Make your car all day

MaskPro

tected