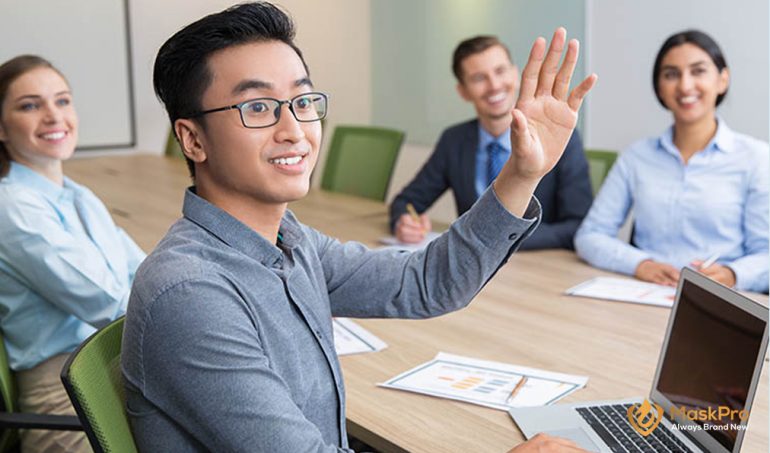 Frequently Asked Questions
General Questions
Is MaskPro coating color specific?
Maskpro Nano Ceramic Coating is perfectly fit for any vehicle color ensuring robust thickness, shine, hydrophobicity and easy maintenance.
Is this coating permanent?
Maskpro Nano Ceramic Coating measures 10H that makes a permanent bond with your car's surface; no wash-off and break-down. It adds another glossy clear coat and permanent wax to car's paint ensuring high durability and protection of your car's paintwork; resists scratches and harmful chemicals.
The coating can be applied in multiple layers that increase the thickness of coating making it harder with enhanced scratch resistance.
Will MaskPro Nano Ceramic Coating protect polished finishes?
Yes, MaskPro Nano Ceramic Coating works excellently in protecting your polished finishes from fading, oxidation and weathering. It makes your car easy to maintain. You won't need to reapply polish on your car to keep its gorgeous look.
Will MaskPro Nano Ceramic Coating remove the possibility of swirl marks, scratches and watermarks from forming on my car?
No, MaskPro Nano Ceramic Coating will not eliminate the risk of swirl marks, scratches and watermarks on your car, but will make it easier to remove those stubborn marks without harming your car surface. Your car will be susceptible to those conditions.
MaskPro Nano Ceramic Coating will make your car highly resistant because of its protective layers.
Is it safe from UV rays, acid rain, fire, and corrosion?
Maskpro Nano Ceramic Coating ensures super paint protection against fire, UV rays, acid rain, harmful chemicals, and other conditions.
Is it safe for porous surfaces like Vinyl decals and carbon fiber wraps?
Maskpro Nano Ceramic Coating is 100% hydrophobic protective and safe for porous surfaces including striping, vinyl decals, and car wraps.
Can this coating protect against stone chips?
There is no guarantee for protection against stone chips; however, Maskpro Nano Ceramic Coating ensures super scratch protection.
How many layers of MaskPro Nano Ceramic Coating are enough to protect my car?
Though one (1) layer of MaskPro Nano Ceramic Coating ensures full protection, multiple layers provide added advantages. Four (4) layers coating is best for an enhanced look, protection, and increased durability. Moreover, it makes sure that all the parts of the car are covered and coated.
How long do I need to leave my car at your shop for nano ceramic coating?
The process for the MaskPro Nano Ceramic Coating application takes 12 to 24 hours depending on the condition of your car paint, the size of your vehicle and the service package that you will choose.
You will need to leave your car with us to spend an adequate time to correct all painted surfaces before the application of MaskPro Nano Ceramic Coating.
The coating service assigns 4-6 technicians who will complete the job.
Technology
Can MaskPro Nano Ceramic Coating be easily removed from my car?
No, MaskPro Nano Ceramic Coating will not be removed when you clean your car. To remove the Nano Ceramic Coating, you must scrape it off your car abrasively with a chemical compound, claying or polishing.
How hard is MaskPro Nano Ceramic Coating?
MaskPro Nano Ceramic Coating measures at 10H, the highest scratch resistance known in ceramic coating market.
The 10H hardness of the ceramic coating
The coating is graded on a graphite hardness scale, most commonly pencils; H is the softest form and 10H is the hardest form on the scale.
MaskPro nano-ceramic hardness is verified with a grading pencil test. A kit of pencils, having assorted values H to 10H, was used to create lines in the coating. Every pencil in scale that doesn't scratch the coating determines its hardness. Maskpro coating showed its scratch resistant up to 10H.
How long does MaskPro Nano Ceramic Coating last?
The MaskPro Nano Ceramic coating lasts for 5 to 12 years depending on the package and how thick the coating is and how well-maintained your car is after coating. Silver Package or 2 layers coating can easily last for 5 years. However, Gold Package or 3 layers coating is also a great choice that lasts for 7 years but Diamond Package or 4 layers coating magically lasts for 12 years which means that more benefits and low in maintenance.
Aftercare
How can I maintain my MaskPro Ceramic Coating?
For MaskPro Nano Ceramic Coating to last longer than expected, it needs a proper but easy maintenance.
Your cleaning routine could only be with regular washing with water, mild soap and cloth.
How does washing my car create watermarks?
When you wash your car with water, or it got wet from the rain, it leaves behind a trace on your car's surface when the water evaporates. Some watermarks appear to vanish but returns after you dry them.
However, watermarks are not anymore a problem with MaskPro Water Marks Off quick detailing product.
See Water Marks Off - Quick Detailer (WMO-QD).
It is very effective in removing watermarks in as quick as three seconds.
Price
How much will it cost me if I get my car coated with MaskPro Nano Ceramic?
MaskPro Nano Ceramic Coating starts at Php 9,490 (Introductory Price*). Please get a free quote for your coating options.