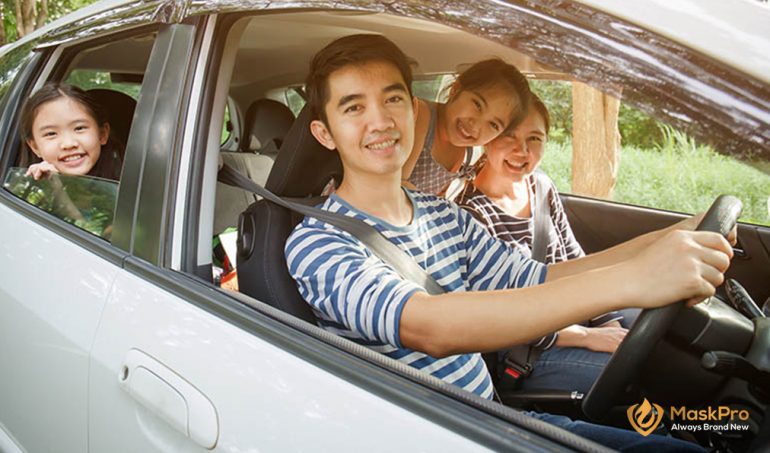 Protect Your Car with a Long Lasting Nano Ceramic Coating
For long-lasting protection, you wash your car regularly and plan to wax it every three or six months, but your vehicle is still at the risk of swirl marks, scratches, chipping, water spots, dust and exposure to harmful chemicals.
Therefore, your car needs a permanent solution to add extensive value to its surface without much effort. Maskpro Nano Ceramic Coating does this job for you by keeping your vehicle polished and safe from outside conditions permanently.
MaskPro Nano Ceramic Coating enables your vehicle to look glossy like the first day you bought it and helps your new vehicle to hold its original shine for a long time.
Why nano-ceramic coating?
Before you make a decision to go for a nano ceramic coating, it is important to get the facts straight. Let us see, why nano ceramic coating is the right decision for you.
The STRENGTH; Japan nano-material
Not all, but a quite number of nano ceramic coatings like MaskPro Nano Ceramic Coating, use Japan nanomaterials. Japan, as we know, is the leading nation in the world of nanotechnology, and its nano-materials have been prioritized worldwide for their unique and durable characteristics.
Japan nano-material, used in the ceramic coating, involves certain qualities like 10H hardness, scratch and swirl resistance, and high gloss ensuring the durability.
The 10H hardness of the ceramic coating
Hardness is the most important factor of a nano ceramic coating. You might think how hard a ceramic coating is.
The nano ceramic coating measures 10H hardness on the pencil hardness test. This test is used to determine the strength of the nano-coating to resist scratches and swirl marks.
The 10H coating is the hardest coating that contains hyper-dense structures, reacting against abrasion and marring.
10H nano ceramic coating bonds with the paint of car and keeps it safe from the damage of UV; reducing its oxidization, and harmful weather conditions.
What does nano coating do?
Nano ceramic coating, on application with car's paintwork, blends with the surface of your car to make it look glossy, durable, and resistant to contamination and scratches. Thus, its super strong gloss nano bond enhances the shine of vehicle's texture. Coating polymer contains the collection of bonded molecules that crosslink to form a nanostructure that makes up a ceramic coating. These molecules fill the gap between the coating and car paintwork thus ensuring high durability
How many layers of nano ceramic coating does it take or be enough to protect my car?
A single layer of coating might be enough for your car's exterior; however, multiple layers have added advantages.
A single layer of nano ceramic coating is thick that guards your car from micro-marring and etching, protects the paint of your car, and keeps it look glossy up to 5 years.
Adding another layer has more advantages as it ensures that bonding between the car's paint and ceramic coating is strong and no holes are left. It provides better resistance against scratches and repels water more effectively along with endowing your car a glossy texture for about 7 years.
Adding three or multiple layers of nano-coating is much thicker and ensures greater strength. It fills all the molecular gaps between car's paintwork and a coating that guarantees the harder protection and enduring robustness.
Multiple layers coating makes a super strong high gloss nano bond with your car's surface for longer protection up to 12 years. It is more prone to scratches, marring, etching and various weather conditions.
Moreover, manifold layers of nano ceramic coating require less maintenance because your vehicle's surface becomes more efficient to repel liquid, resist dust, grim and harsh chemicals.
Nano-ceramic coatings provide super protection to your car's surface making it look more glossy and durable. It is, in fact, a wise choice over regular auto washes and waxes that are not only costly but less efficient as well.
Start now and make your vehicle always brand new!