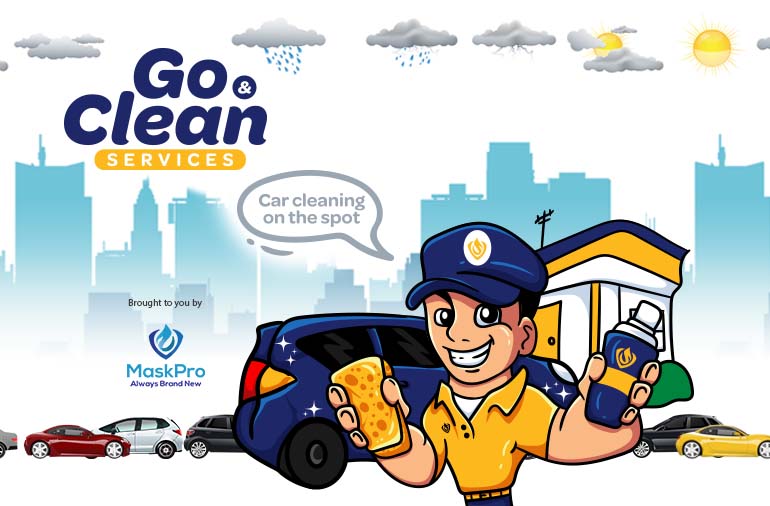 Go & Clean Services: Car Cleaning On The Spot
Are you agitated every time you see your car and your windshield covered with water marks? Do you cringe at the sight of grime on your otherwise pristine mags? Well, who wouldn't want to maintain that spotless look on their car, right?
Here's the truth: there's a lot of maintenance that goes into owning a car. There's the engine maintenance, the monthly check up for all the tires, the monitoring of the battery life, the regular changing of air filters, and the list goes on. And we haven't even gotten to the inspection of all the fluids because motor oil isn't the only thing you need to keep in mind. There's the brake fluid, the transmission fluid and the coolant in the radiator. We haven't mentioned all parts yet but obviously there's so many components you need to check and monitor when you own a car. And then on top of all that, you have to keep your car spotless and clean.
Yes, there's a certain level of foresight into keeping your car clean when you think about maintaining its price value but there's actually more to it than meets the eye, literally. Take for instance water. Something as small and naturally occurring as rain drops can actually cause harm to the coating of your car. As rain water falls on the surface of your car it catches dirt particles. Once water evaporates it leaves behind the dirt and minerals in a concentrated area which you see as water marks or water spots. It may seem harmless but these marks can cause what is called etching.
Etching happens when chemical reaction takes place between the pollution and minerals in the water, such as iron and calcium, and the metal. It creates a crater on the clear coat of the car, thereby removing a portion of the coating on that surface. The longer the marks are left on the car and the more exposure it gets to sunlight the greater the chances for etching to happen. Furthermore, the presence of stronger chemicals in the rain such as acid can accelerate the etching and will actually cause craters almost instantaneously. This leads to corrosion on the surface of the car which eventually leads to rust, which is a more serious damage. So maintaining your car spotless isn't only for it to look brand new but it's also about caring for it.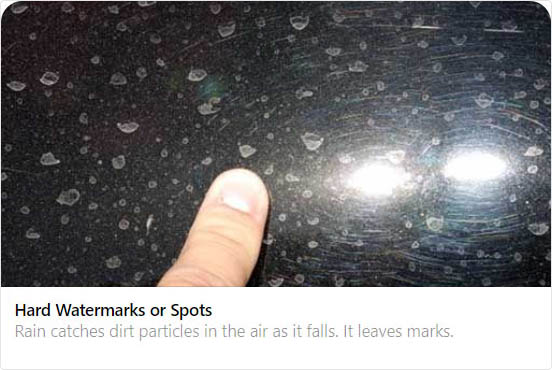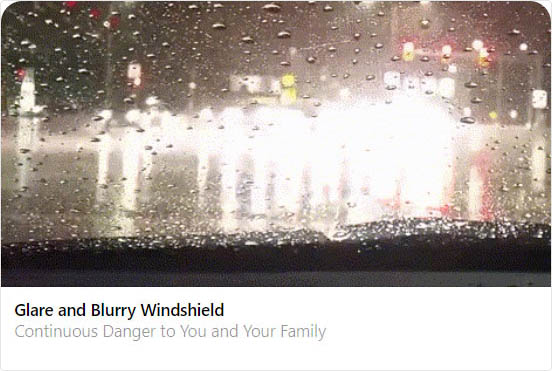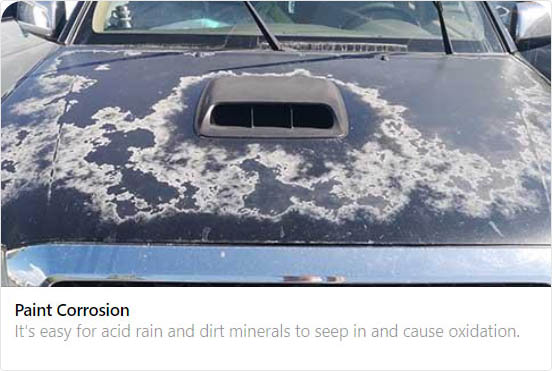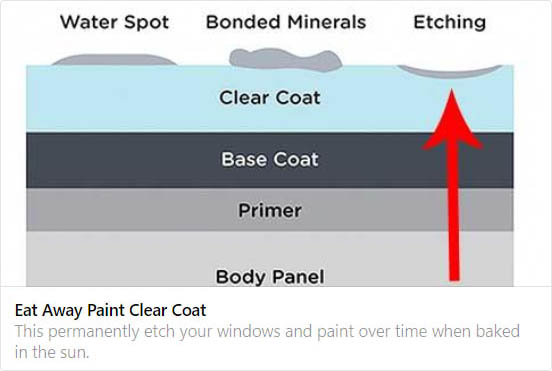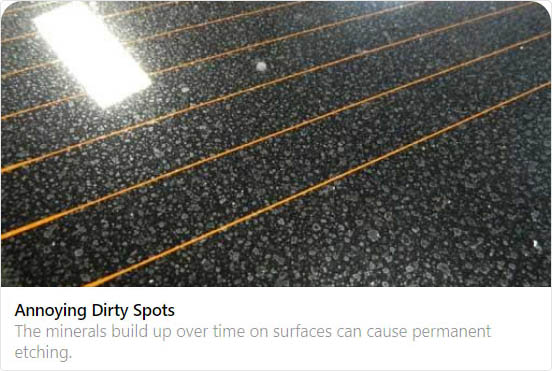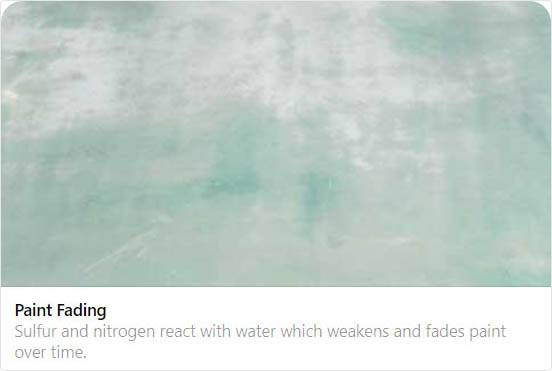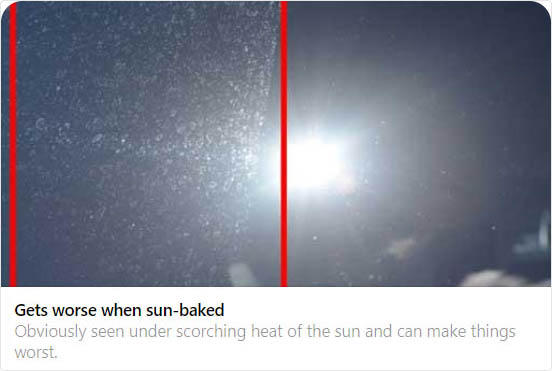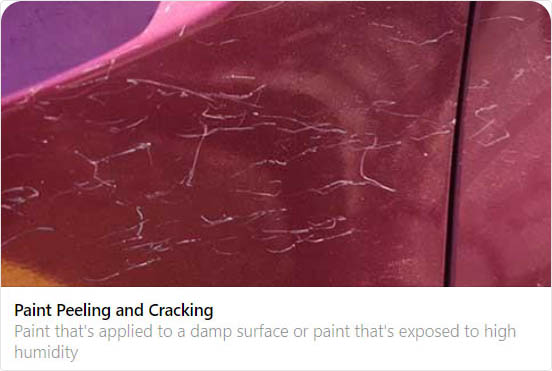 01_MaskPro_Go_and_Clean_Services_Hard_Water_marks_Spots-2
02_MaskPro_Go_and_Clean_Services_Glare_Blurry_Windshield-2
03_MaskPro_Go_and_Clean_Services_Paint_Corrosion-2
04_MaskPro_Go_and_Clean_Services_Clear_Coat_Etching-2
05_MaskPro_Go_and_Clean_Services_Dirty_Spots-2
06_MaskPro_Go_and_Clean_Services_Paint_Fading-2
07_MaskPro_Go_and_Clean_Services_Worse_Sun-baked-2
08_MaskPro_Go_and_Clean_Services_Paint_Peeling_Cracking-2
So you now know it's important to keep your car spotless and clean especially from water marks but here's your problem: you don't have all the time in the world. Aside from that, you're always using the car, you need it to go to work, buy some groceries, run some errands, pick up your kids. So how can you find the time to squeeze this in?
Fret no more, we heard you and we're here to answer your needs. Our products and services is guaranteed to polish your car's paintwork, brighten its headlights, restores and cleans your mags, keeping your car looking brand new and improving the car's rich look.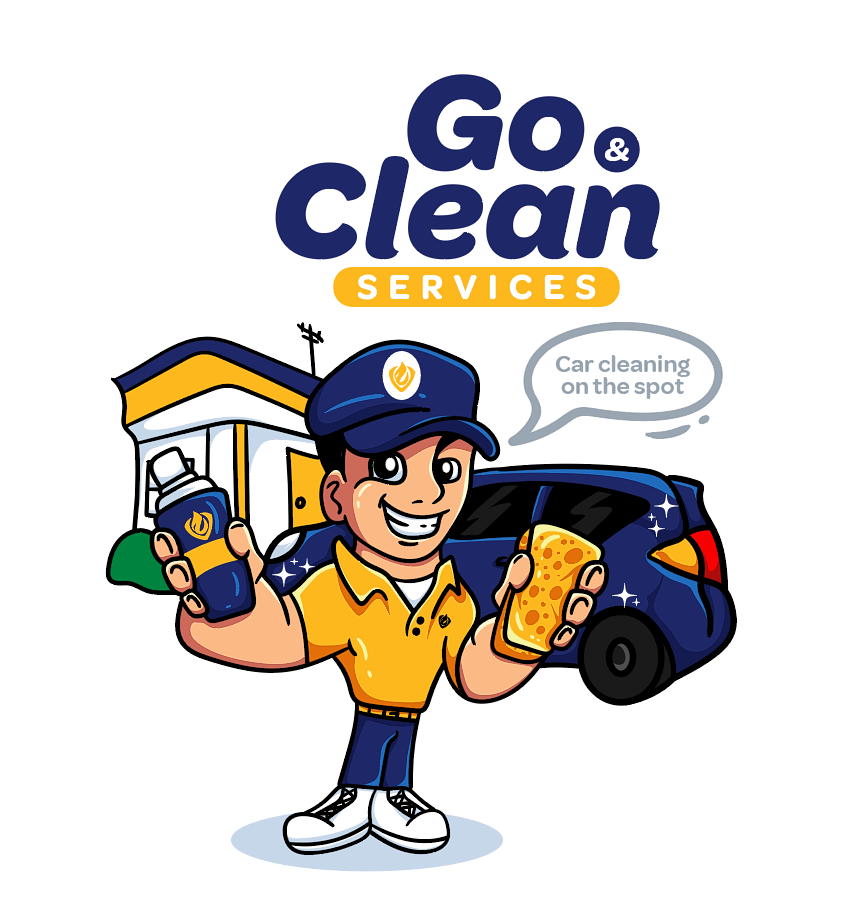 What's more is that there's no need to go to us. With our Go and Clean Services we'll go to you, whether your car is parked at home or at the office. Wherever you are, we'll go and clean your car on the spot at your convenience.
Let us remove that from your worries so you can enjoy dining and spending time with your family at home or you can focus at the meeting with your boss or colleagues. Contact us today and our technicians will be more than happy to Go and Clean your car on the spot for you.