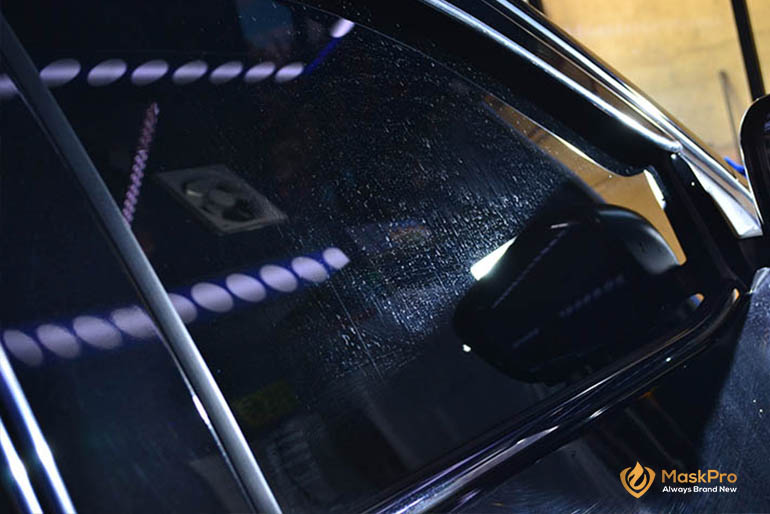 Acid Rain: What Is It, How Is It Formed And What Does It Do To Your Cars
We've heard environmentalists mention it countless of times, but is it really as harmful as its name suggests? Before we get to answering that question, let's get acquainted with some concepts about acid rain. Because in order to fully comprehend the effects of this environmental hazard on our cars' exterior, let's first understand what it is and how it's formed.
What Is Acid Rain?
Contrary to what other people think, acid rain is not purely acid pouring from the atmosphere. It's actually an atmospheric moisture of any type that has a lower pH level and made up of water, oxygen and sulfur dioxide or nitrogen dioxide. It may come in the form of rain or dew, or for countries with colder climates, snow or hail.
Water without any impurities in it, called pure water or purified water, has a pH level of 7, which is neutral. Anything above pH 7 is basic and anything lower is considered acidic. A normal rainwater falls within the range of 5.6 to 6 pH level. Acid rain, on the other hand, usually goes from 5.0 pH level to 5.5 pH. Sometimes it can go as low as 4.0 pH. The figures might not seem like there's a big difference but this scale that measures alkalinity and acidity, is actually logarithmic which means that a 5.0 pH level is 10 times more acidic than 6.0 pH, and 4.0 pH is 100 times more acidic than 6.0 pH level. One can then imagine what happens to compounds and surfaces hit by very acidic rainwater.
How Is Acid Rain Formed?
So how exactly is acid rain formed? Scientists have identified that the sulfur dioxide and nitrogen oxides responsible for turning water acidic are mainly released through combustion from vehicles, oil refineries and burning of fossil fuel from power plants. While these pollutions are man made and can be reduced, there are also naturally occuring events that spew out these pollutants into the air, this happens during volcanic eruptions.
When sulfur dioxide and nitrogen oxides are released into the air, they bind together with oxygen to form sulfuric acid and nitric acid. These acidic compounds would then dissolve with water in the air. When the water falls to the ground through the process of condensation, it falls as acid rain.
People who live in areas with no power plants and less pollution are inclined to think that they won't experience acid rain at all. The problem is that these compounds can travel for hundreds of miles from the concentration of sulfur dioxide and nitrogen oxides. This is why some areas with no visible signs of pollution still experience acid rain. Some have even reported that rural areas and forests still experience acid rain that cause damage to trees and lakes.
What Does Acid Rain Do To Your Cars?
Acid rain is undoubtedly harmful to the environment. An acid rain with 4.0 pH level can render an entire lake dead because most aquatic animals are unable to survive a highly acidic environment. It can also cause damage to the structures of buildings, statues and monuments, to limestones and marbles. It's not a wonder then that it can cause deterioration to a car's metal body if it's able to cause such damage to very solid and durable structures.
What happens is that when acid rain falls, the water in the acid rain eventually evaporates and leaves behind the acidic compound on the surface of the car. The damage happens when these compounds are exposed to sunlight that leads to a chemical reaction, a reaction so powerful that it's able to eat away the paint and leave behind permanent water spots that are actually etched areas. When this etching takes place and wipes out a portion of the car's paint, the metal body is in danger of oxidation that eventually leads to rust. We all know that when a car's metal body begins to rust away, it's a much more difficult problem to handle and fix, not to mention a lot more costly.
What's The Solution?
Experts suggest that in order to avoid acid rain from damaging the surface of a car, one has to wash clean the exterior immediately after the rain happens to ensure the removal of acidic compounds, regardless if it's rainwater or acid rain. After the rinsing, the surface should be wiped clean with a soft, clean cloth or microfiber towel to ensure no minerals are left behind.
The problem with this preventive measure is that it's not economical, it wastes a lot of water and it takes a lot of time and effort to do. It's also inefficient especially during rainy seasons when rain is much more frequent and recurring.
Clean And Go
This is where the Clean and Go services come in. The service is designed to answer the need of car owners who want to keep their cars protected from the hazards brought about by the environment such as acid rain but who don't have the time and energy that go into the maintenance.
No need to prepare tons and buckets of water. No need to figure out how to free up your schedule just to clean your car's exterior. The Clean and Go technicians are able remove a water spot or hard watermark in just 3 seconds. So if you're looking for a quick but extensive fix to your car's exterior, Clean and Go services is the perfect fit for you.
Here's how it works, once a client schedules an appointment the Clean and Go services deploys highly trained technicians that are guaranteed to clean the car's exterior for you on the spot wherever you've parked your car, whether it's at home, at work, or at the mall, providing you with such convenience and leaving you with a spotless and shiny car.