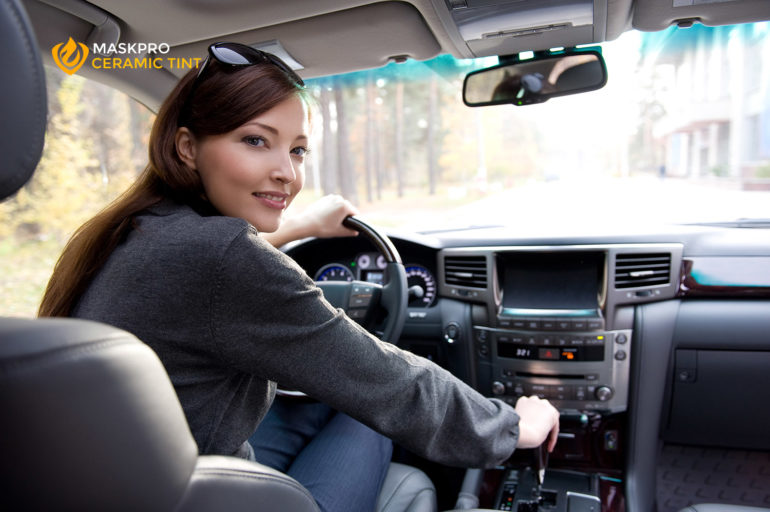 Aftercare for Nano Ceramic Tint
Know how to take care of your Nano Ceramic Tint
Getting your windshield and glass windows nano ceramic tinted is a prudent and wise decision. It offers car owners multiple benefits of comfort and safety. Because nano ceramic tint has a higher price than other types of window films due to the benefits it provides, it only makes sense for car owners to want the window film to last. While MaskPro's Nano Ceramic Tint is designed to blow other products out of the water in terms of efficacy and durability, it would still be practical to take certain measures to ensure the longevity of your Nano Ceramic Tint.
Aftercare Tips
We'll let you in on some of the steps and measures you can take to care for your Nano Ceramic Tinted windshield and windows.
After Installation
How you care for your Nano Ceramic Tint the first few days and weeks after installation is crucial to how long it will last. The first thing you need to know in Nano Ceramic Tint aftercare is to avoid rolling your windows up and down three to four days after installation. This is to make sure that the tint has dried fully. When you roll your windows up and down immediately after installation, you risk pulling the film loose. This will undo the process which could mean taking the car back to the auto detailing shop and paying for reinstallation.
What to Expect During the Curing Process
Recently installed window films appear foggy the first month. This isn't something you should worry about. Just keep in mind that this is normal and that it will go away after the completion of the curing process, which takes at least a month. Avoid trying to "fix" this by applying cleaning solutions or products that contain ammonia which not only hinder the process but damage the film entirely.
One more thing that raises alarm for some clients is the presence of bubbles after installation of the film. This is also normal and these bubble should disappear after the curing process is complete. It's essential to remember that when you do see bubbles, the best thing to do is to leave the car under the sun to hasten the curing process. However, if the bubbles are still present after a month from the time the film was installed, you may take the car back to the technicians at the auto detailing shop to have it checked and fixed.
Another thing that might be beneficial to know is how the curing process responds to the weather and temperature. Simply put, curing happens at a faster rate during hot weather, and conversely, curing slows down during cold weather. Though weather isn't something we can control, but knowing this fact will help us estimate the duration of the curing process.
Cleaning the Windows
Now when it comes to cleaning your windows properly, there are a couple of steps you need to follow. But before anything else, one helpful tip when it comes to cleaning your tinted glass windows is to make sure that you clean it last. The reason behind this tip is because the process of cleaning the body of the car can get foam and suds on the glass.
Going back to our steps for cleaning the glass windows and windshield, first, make sure you have all the proper cleaning materials on hand – a clean rubber squeegee, clean microfiber towels, warm water with soap, and if the situation calls for it, a cleaning product or solution that contains no ammonia and is made specifically for window films. Once you have all the materials prepared, apply the ammonia-free solution or warm water with soap to the inside of the glass windows using your microfiber cloth. When you've covered the entire window, immediately dry it with a fresh microfiber cloth or your squeegee. Make sure that you remove the solution completely. Lastly, if you can still see grime and dirt, just repeat the process and don't try to use sharp and hard objects to remove it. These objects will end up puncturing, scratching and damaging the tint.
Have More Questions?
Taking care of Nano Ceramic Tinted windshield and glass windows shouldn't be all that hard when you're properly informed of the do's and don'ts. However, if you're still unsure which cleaning solution to use or you simply want to know more about aftercare tips, feel free to drop us a message or a question and we'll be more than happy to answer you.