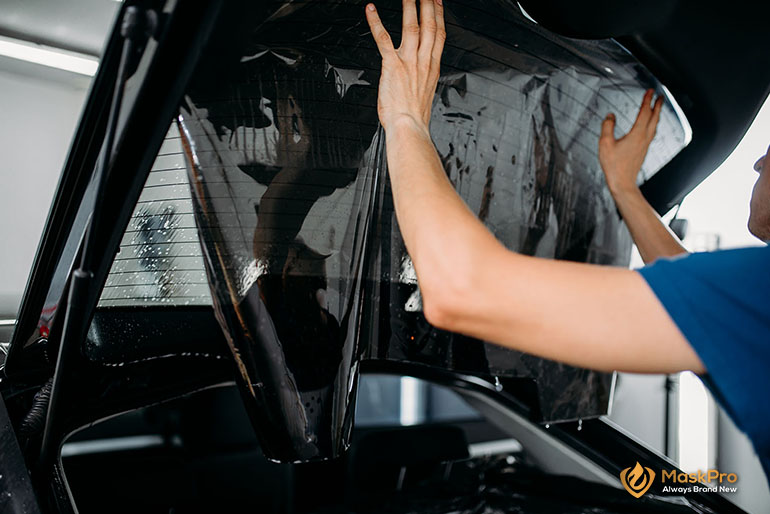 5 Reasons Why Ceramic Tint Is Better Than Regular Tint
Tinted windows are not something new to car enthusiasts, whether they want to have some privacy or reduce the effects of glare, they've all experienced the benefits of tinted windows. In the past, we've all settled for regular window films dyed in gradations of shades and didn't think much on it. While most car owners are used to this kind of tint when their main purpose is to reduce glare and maintain privacy, there have been developments in technology that has paved the way for a seemingly better product and method.
Nano ceramic window film has recently been gaining popularity among car enthusiasts because of its many benefits. But is it really worth the cost and the change from what we're all used to. Let's go over some of them and find out if this new product can replace and surpass the ones we already have.
1. Metal Free
Unlike regular films made of polyester sheets and dye, nano ceramic films have zero metal in them. The film is ingrained instead with nano ceramic particles. But what's the benefit and the importance of having non-metal window film? Unbeknownst to some of us, metals have been shown to cause disruptions in radio and electronic signals which can cause interruptions in electronic devices such as GPS and cellular phones. This goes without saying, the non-metal characteristic of nano ceramic film is very important especially for people on the go.
2. Visibility
Because the nanoparticles infused in the films of a nano ceramic window are invisible to the naked eye, it provides greater visibility for those inside the car, regardless of the time of day, as opposed to the regular films. As such, nano ceramic window films are also safer for drivers especially at night when the surroundings are a lot darker.
3. Durability
If you've ever had your car tinted, you may have noticed the evident wear and tear after a couple of months or years. You may have noticed some parts sticking out when the tint loses its adhesive properties, or some parts seem to have chipped on the sides, or the tint's shade fading over time. Either way, the film doesn't seem to last very long.
Durability isn't an issue with nano ceramic window films. But this is to be expected since the same durability can be observed with nano ceramic coating which also employs the concept and technology of nanoparticles.
4. Heat Rejection
Have you ever wondered why your tinted film doesn't seem to block off heat when your car is exposed to the sun? That's because the materials used in the films are not made to block of infrared light which is the part in the spectrum from the sun that causes the heat.
It has been shown that nano ceramic window films are able to block the infrared rays entirely. This means a cooler car interior and a more comfortable ride.
5. Shatter Proof
So far, we've enumerated a couple of benefits we can gain from having nano ceramic window films. And of all those we've mentioned, this is probably one of the most amazing benefit as it also translates to safety of the driver and his passengers in the event of an accident. We're talking about the shatter-proof property a nano ceramic film bestows upon a car's window. What happens is when a car gets into an accident, the glass may break from the collision but the shards will remain in place.
MaskPro Nano Ceramic Window Film
There are more benefits to gain from having a nano ceramic window film aside from the ones we've stated above. This is why we will be offering the MaskPro Nano Ceramic Window Film soon to cater to the needs of our highly valued clients. Just like our MaskPro Nano Ceramic Coating, you can expect only top of the line product and services from us.