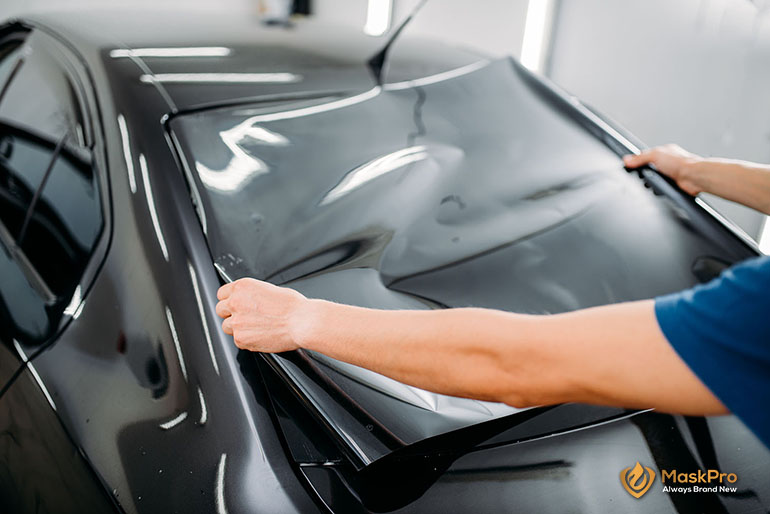 What Nano Ceramic Tinted Windows Can Do For You
Whether it's summer or just a typical scorching day, once you find yourself getting into your car at noontime, you'd immediately wish you had your car windows tinted. But does a tinted car mean less heat and more protection for the car or is it just a clever marketing ploy engaged by businesses? The simplest way to answer and address that question and uncertainty is by equipping ourselves with the proper knowledge on solar energy, heat, and the different kinds of window films available.
The 3 Different Components of Solar Energy
It doesn't take rocket science to understand that our problems with heat comes from solar energy. Though it's essential not just for humanity's existence but the whole of living things, it still causes problems for us. Without it, plants wouldn't be able to photosynthesize – they wouldn't be able to transform water, carbon dioxide, and minerals into oxygen and other compounds essential to the ecosystem. Without the sun, the whole Earth would freeze to death.
No matter how inconvenient the sun can be, or how annoying the heat is sometimes, solar energy is something we literally can't live without. But that doesn't mean we shouldn't try to understand how it works and try to diminish the harmful effects
Just like a double-edged sword, solar energy is something all living things need, but too much exposure to it isn't also harmless. It can lead to damaged skin cells, heat stroke, dehydration, or worse cancer.
Before we try and figure out how to evade the adverse effects of solar energy, let us first understand what it is, as well as its different components.
Ultraviolet, Visible, and Infrared
Solar energy, simply put, is energy emitted by the sun. It's the result of a process that started billions of years ago called nuclear fusion. In nuclear fusion, as in the case of the sun "burning", the nuclei of two hydrogen atoms compress and combine. This fusion releases an energy a thousand fold the energy released by an atomic bomb. The energy and heat emitted in this process is so great that the sun's core is estimated to have a temperature of more than 27 million degrees Fahrenheit, while the surface is said to be at 10,000 degrees Fahrenheit.
The energy of the sun travels through space and reaches the Earth's atmosphere. Scientists have classified solar energy in 3 components based on wavelengths – ultraviolet, visible, and infrared. Ultraviolet light is between 10 and 400 nanometer. Visible light, which we often identify as the colors in the rainbow, is between 400 and 700 nanometer. Infrared light goes on from 700 nanometer to 1 millimeter.
Heat is transmitted by the lower frequencies of light. To be specific, infrared light is the one that transmits heat that in turn increases the temperature of the matter it touches.
The 3 Different Window Film Designs
To date, there are several types of window films developed by manufacturers. The 3 most common designs are metallic, carbon, and nano-ceramic. Most car owners ask which design or type is the best but what they usually mean is which one keeps the heat off of the interior.
Getting car windows tinted isn't that simple. Let's go over the 3 different types so we can understand why that is.
Metallic, Carbon, and Nano-Ceramic
Metallic window tints are films infused with metallic particles. They are said to be great at reflecting light which means this type is effective in keeping heat at bay. The problem with metallic tint is that it causes interference in radio signals and cellular reception. The mirror like property it bestows upon a car's windows is also a potential hazard to other vehicles. As such, some places have ruled metallic window tints illegal.
Carbon window tint can be considered as an improvement to the metallic type. Like the metallic window tint, the carbon window film is coated with carbon particles. This type is shown to be able to reject more heat than the metallic one. It's considered an upgrade not only because of it's capacity to reject heat but also because it doesn't cause any interruptions in radio and cellular signals.
Nano-ceramic window film is the latest technology in the window tint market. The entire film is infused with nano-ceramic particles which are found to be excellent in rejecting heat, and UV rays. But unlike, the other window tints, ceramic window film does not reduce visibility inside the car, nor does it cause any interference in radio and cellular signals. They're also found to be more durable. There no fading and chippings on the sides unlike most tinted windows.
The 3 Things to Consider When Getting Your Windows Tinted
Picking up from our first point, the question remains. What is the best type of window tint in the market? Considering the information and points stated, here are a few guides for car owners when deciding on the type of tint to get.
Value for Money
While it might be pretty obvious that nano-ceramic window tint outperforms the rest, it's important to understand the value it adds to the protection of both car and passengers. This type of window tint blocks off UV light and infrared light, both of which are harmful to human beings after prolonged exposure. It's also more durable and it's shatter proof. This implies that should accidents happen, the shards of the windows remain in place.
Long Term Investment
The many benefits of nano-ceramic window tint also guarantees that its price is more than those other types of tint. This shouldn't be considered as a drawback. If you're someone who wants to increase the resale value of your car, it would be prudent to spend and invest on such things as window tints.
Researching the Best Installer
No matter how great a product is in theory, sometimes a product is only as good as the service provider, in this case, the installer. When looking for the perfect window tint, it isn't just the type that should be considered. The technicians and the product itself should be those offering top of the line services and product. Make sure to research on the company and to do your end of the nitty gritty labor of homework – that is identifying how competent the provider is.
MaskPro Nano-Ceramic Window Film
When it comes to looking for the best nano-ceramic window tint out there in the market, there is probably none like MaskPro. It's guaranteed to have A rated technicians with excellent products up their sleeves. Check out the service today and book an appointment.