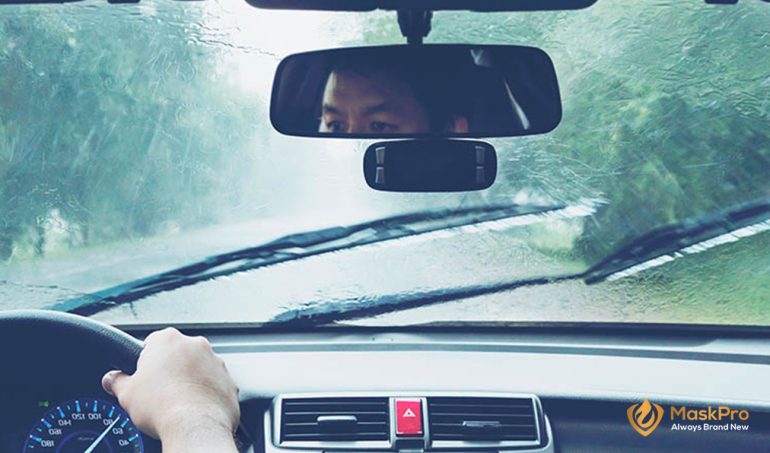 All Weather Protection
When you decide to choose a nano ceramic coating, you look for its ultimate benefits. You act rationally to satisfy your car's coating needs and you do it right.
Thus, Maskpro Nano Ceramic Coating is a wise choice because, besides all other benefits, weather protection is the major feature of nano-ceramic coating that protects your car from environmental impacts.
Nano Ceramic Coating is hard, it protects from UV damage, chemical stains, and environmental impacts
MaskPro Nano Ceramic Coating measures 10H, providing extreme protection to your car's exterior and keeps it look brand new with a little maintenance. Here is what a nano ceramic coating does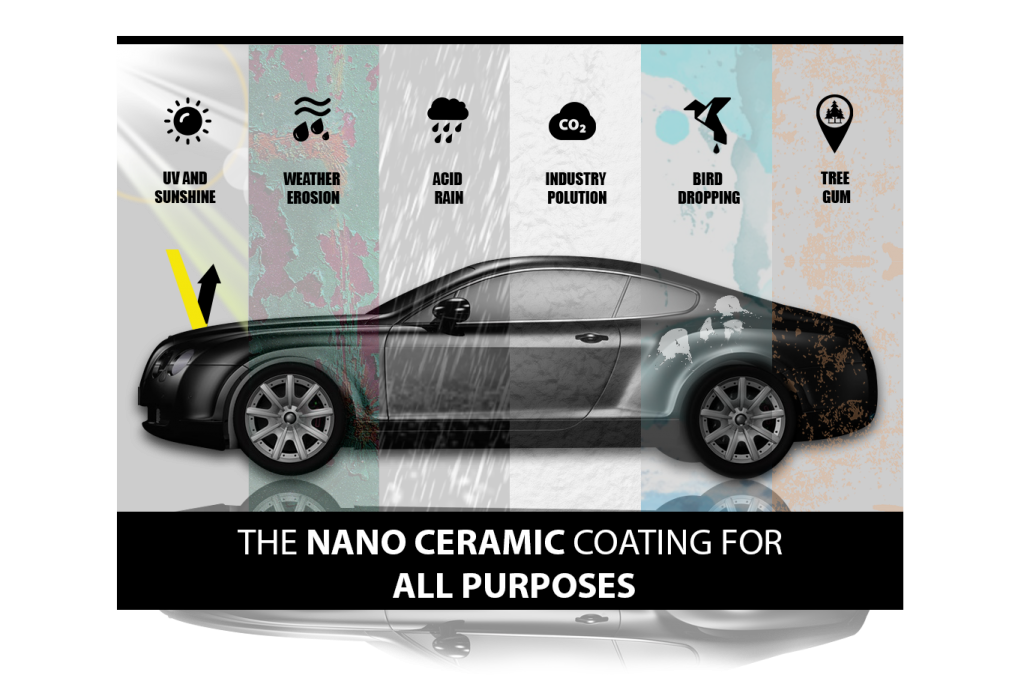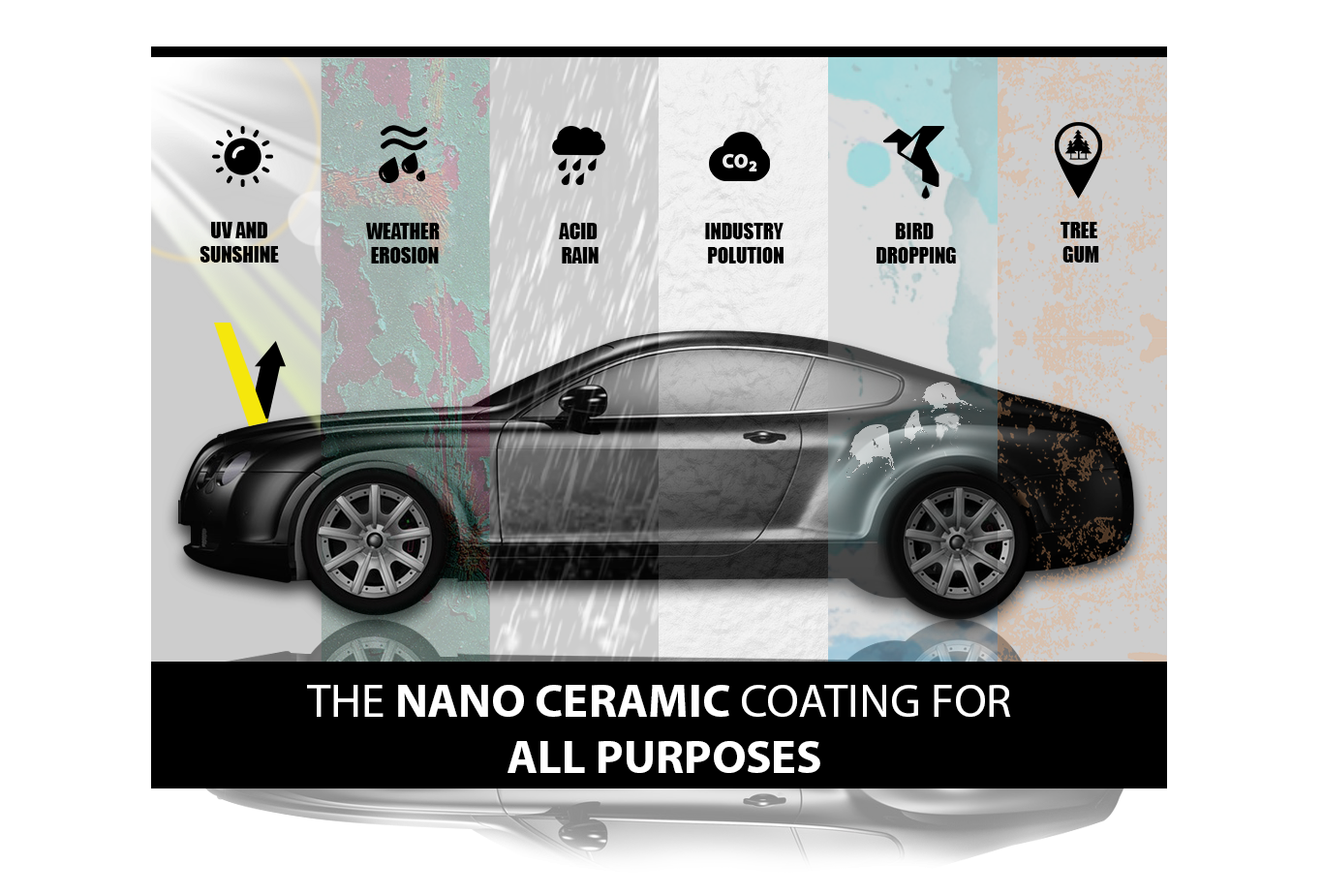 Protects vehicle from UV damage and oxidation
If a vehicle is exposed to the sun for a longer time, its paint will result in oxidation making it look dull and fade. The reason for this oxidation is ultraviolet radiations from the sun.
Adding a layer of ceramic coating to your car's paint protects it from UV rays, thus reducing oxidation. More layers ensure extra protection.
Resist chemical stains
Your car is always at risk of getting stains from natural acidic contamination and chemicals. Ceramic coating makes a bond with the original paint of your car and keeps it safe from certain chemical effects such as acid rain. Thus, your car would be resistant to chemical stains, but don't forget to remove contamination timely.
Hydrophobic abilities to repel water
One of the most important features of the ceramic coating is its hydrophobic abilities. Hydrophobic effects repel water instantly causing it to roll off from the surface of your car along with most grime, dirt, and mud.
Thus, a layer of ceramic coating keeps your car safe from water spots and dirt.
Protects against environmental contacts
Ceramic coating is harder and thicker to protect the surface of your vehicle than normal car paint. Its thickness opposes rain and water to accumulate and prevents snow and ice to stick on the surface of your car. Mud and snow easily slip off from the surface of a ceramic coated car.
Improves durability
Nano ceramic coating is hard and thick to protect the surface of your vehicle. Its molecular structure makes a bond with the paint of your car, thus protecting it from external conditions.
Even a layer of ceramic coating ensures your car's paint protection for years and multiple layers provide the maximum durability. Increased protection equals increased durability.
Overall The all weather protection is the thing that not everyone brand certifies in the world of the nano-ceramic coating.
Maskpro Nano Ceramic Coating ensures you 100% protection against various weather conditions along with its other benefits. It offers great resistance to acidic contamination and environmental contacts, both high and low on the PH scale.
Get in touch and make your car MaskProtected today.