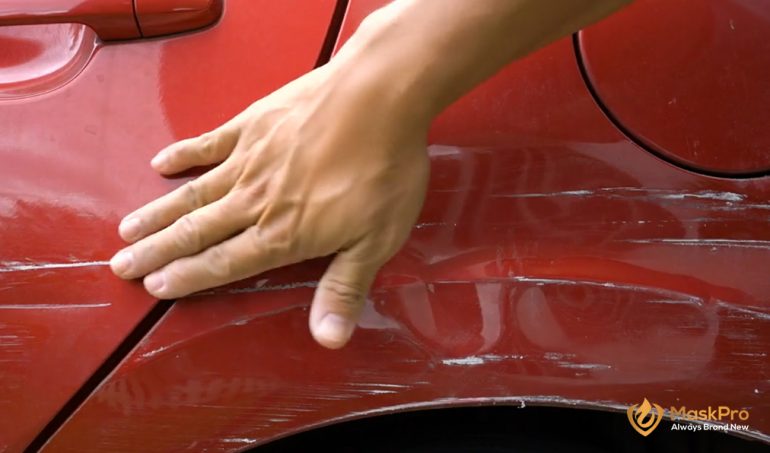 The Best Way to Get Rid of Unwanted Car Paint Scratches
Automotive finishing is one of the most important aspects in making a car's appearance attractive and noticeable. Your car paint makes your car look great and striking. Protecting your car's paintwork from scratches and swirl marks can make you prolong and preserve its value.
When your car paint gets scratched, you wouldn't want to wait until another time to fix the damage and set up a professional auto repair paint in your locality. Scratches and swirl marks make your car looks off and unattractive.
Your car's paint is done in three segments. First, they put on the primer which helps the paint to stick to your car body and conceal any imperfection. The second phase is the paintwork which usually consist of at least two coatings. The third step is the application of the clear coating to protect the paint job.
A car's body is constructed from strong metals. However, these metals break down and weaken over the years, especially if they are exposed to different elements such as heat, water or harmful chemicals. When your car paint is scratched and damaged, rust and corrosion can become a serious problem. It will form underneath the top clear coat of your paintwork and destroy the metal structure of your car. To prevent this from happening, you need to repair scratches from your car's paint the moment that they occur to keep your car structure strong and protected.
Now, how do these unwanted scratches and swirl marks form on our car paint and what do we do to avoid these unattractive scratches?
First, we need to know and understand the three levels of scratches.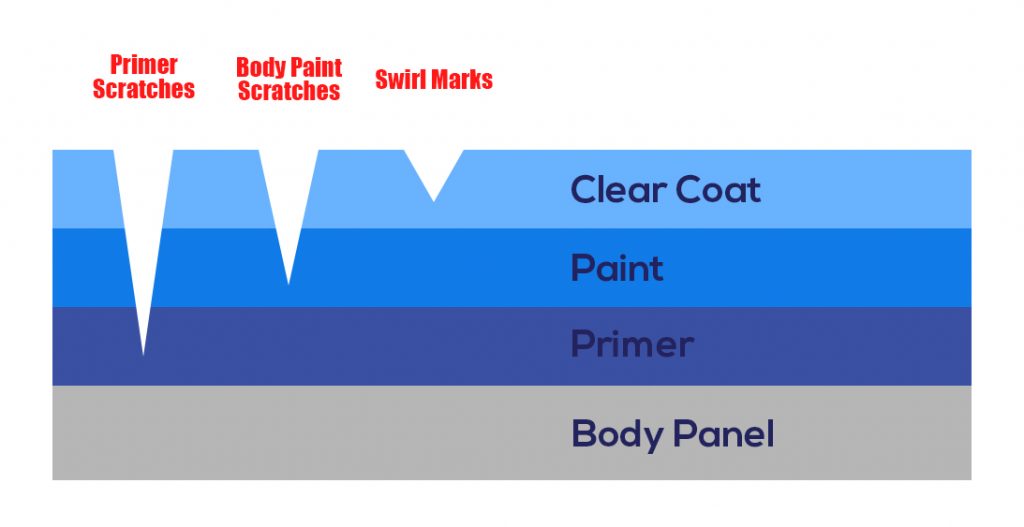 The First Level is the Top Scratches and Swirl Marks.
These are fine scratches that damage the top clear coat of your car paint. Usually, these are paint imperfections. Top scratches are formed from using of unclean towels in washing, constant use of automatic car washes and improper care of car exteriors.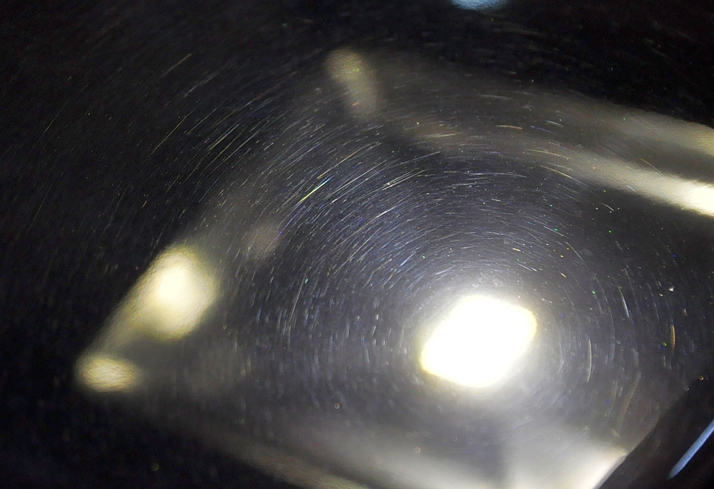 Swirl marks are clear coat scratches that are caused by using an inappropriate buff pad or by using a dirty buffer. A car paint technician uses a buffer to polish and shine your car paint. Thus, when done inappropriately, it can cause scratches in your car's clear coating.
To avoid these scratches always make sure you are using clean towels in cleaning your cars and avoid neglecting your car's exteriors. Moreover, call on a professional car paint technician to buff your cars.
The Second Level of Scratch is the Body Paint Scratches.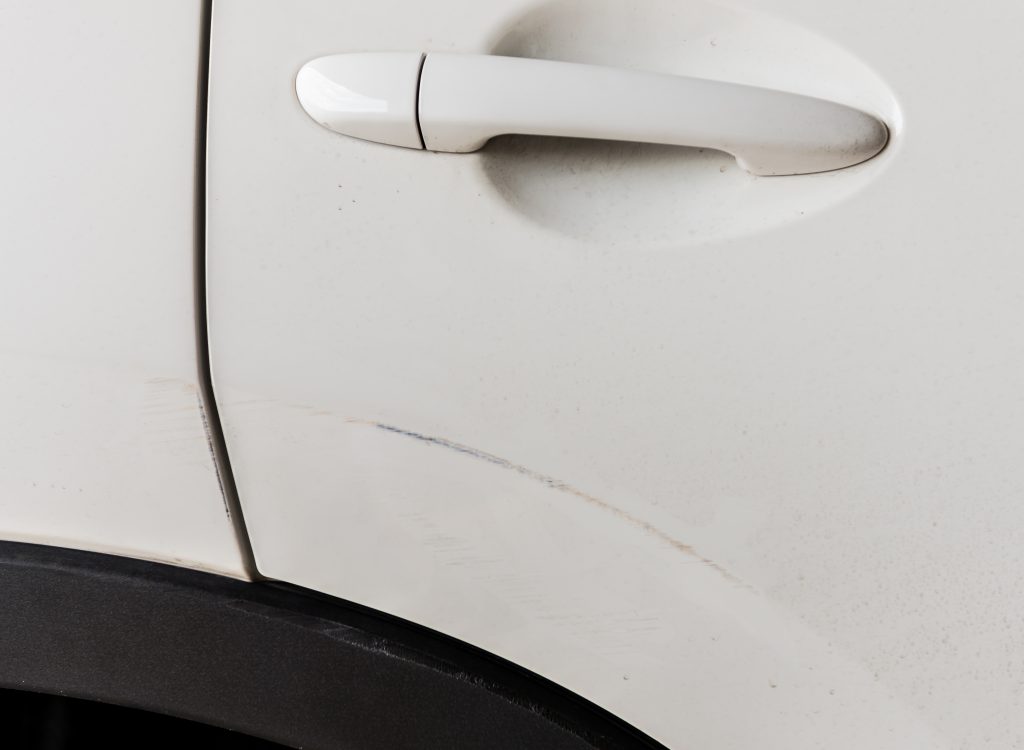 These scratches are quite obvious and visible. It appears to be the same color with your car paint. Some of the second-level scratches can be removed when buffed and polished. However, some scratches will remain.
The Third Level of Scratch is the Primer Scratches.
These are highly noticeable scratches that damage the very first segment of your car paint, your primer. You can only fix these scratches with a filler. You really have to make sure these scratches are repaired right away to prevent your car body from weathering exposure.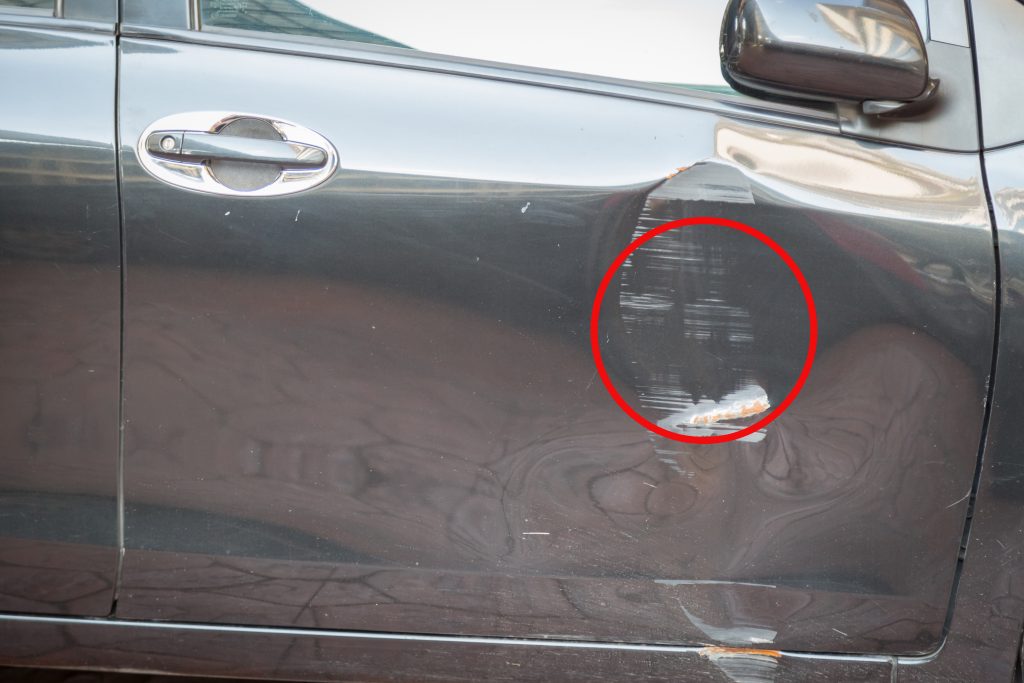 Those are the different levels of car paint scratches. It is very important to have the appropriate paint job for your car body for a cool and shiny look as you drive your car. Further, having the right paint protection can prevent your cars from having the undesirable scratches and swirl marks. If your car paint is properly preserved, it will eventually give you a high resale value if ever you sell your car in the future.
The best way to avoid such scratches is to have your car coated with nano ceramic, an advanced nano technology from Japan. It provides a long-lasting protection from scratches and swirl marks. It increases your car's polished look and retains the pristine appearance of your vehicles.
At MaskPro, our highly skilled technicians can buff off scratches from your car and provide you the finest nano ceramic coating service that is best for your car's paintwork protection, and bring back your car's showroom shine like its always brand new! Get in touch with us today and schedule an appointment with our friendly technicians.